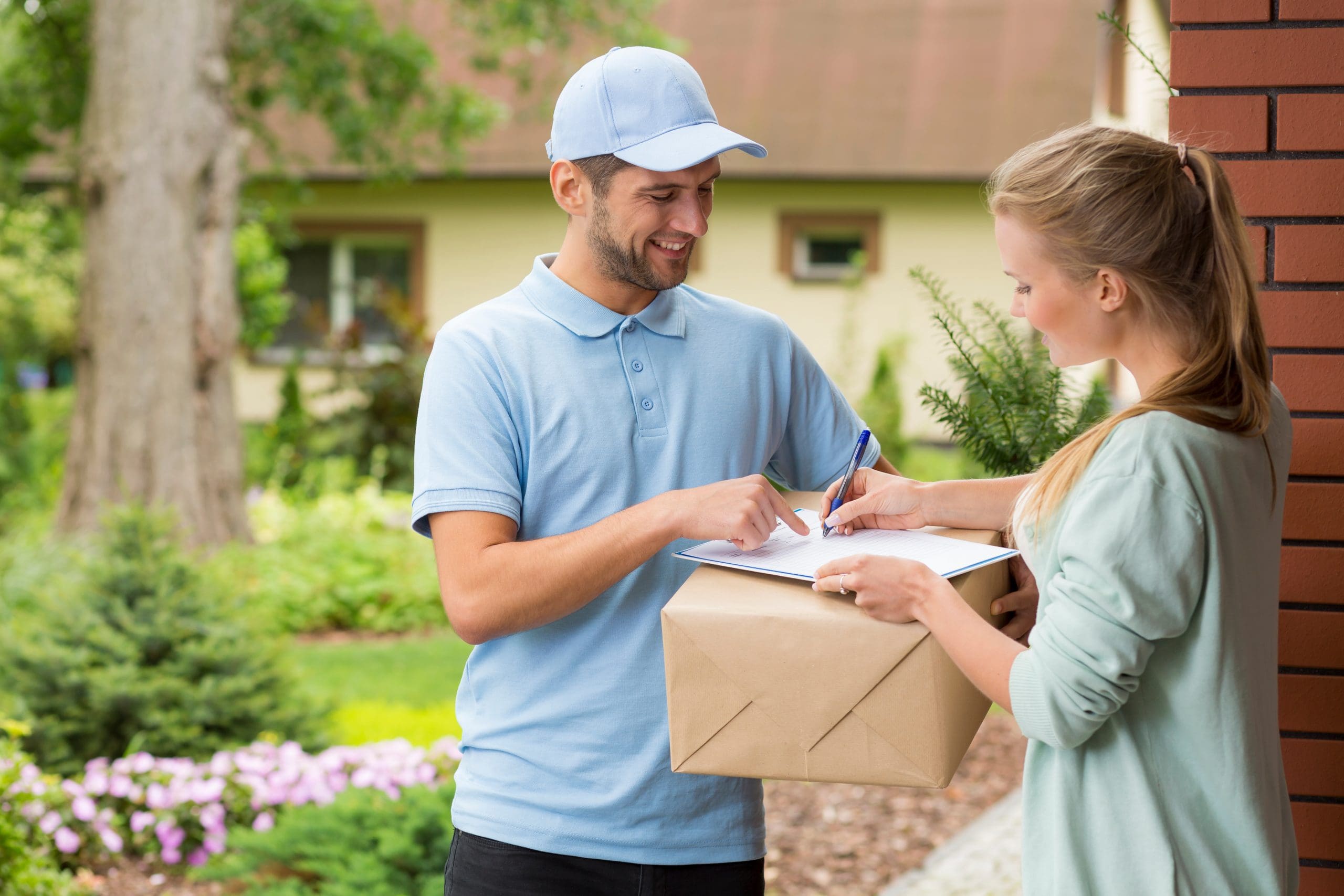 Also known as the last mile, the final mile is the last step of the delivery process when the order reaches the customer. The final mile can be a city block or several miles, but it is a crucial phase of the delivery process and can greatly influence your levels of customer satisfaction. If a customer is tracking their order and sees that it is "out for delivery" for long periods of time, or their ETA statuses are continually delayed, they can grow frustrated and be left unsatisfied.
In addition, final mile deliveries can be expensive. BusinessInsider.com states that the final mile can make up about 53% of the overall shipping costs. These costs cannot always be covered through delivery fees, as the rise of free delivery has made some customers hesitant to pay for shipping. With this in mind, the benefits of dispatching technology become even more apparent, helping make the delivery process more efficient by effectively cutting down costs and improving customer satisfaction.
Customer Demands
Customer expectations are always changing, and this past year has proved that those demands can sometimes change unexpectedly and rapidly. Even before the pandemic hit, online ordering for retail and food service was becoming the new norm. Amazon is not the only juggernaut competition in the delivery market. Apps like Doordash and Instacart allow customers to have almost anything from a local grocer or restaurant delivered. Although free delivery is sometimes an option, some customers may still be willing to pay small fees for the sake of convenience.
Despite the quick shift to online shopping and delivery options becoming more of a necessity than ever before, customers still expect a high level of customer service. Local businesses are facing a new challenge, how to provide high-quality customer service while not interacting with customers face-to-face? The best way to achieve this is to offer fast, accurate service that gives customers as much control and information as possible.
This is where Elite EXTRA's dispatching solution enters. EXTRA's features are specifically designed to create an efficient and cost-effective dispatching process that optimizes routes and helps shrink final mile expenses, offering large and small businesses alike the opportunity to reduce operating and maintenance costs while maximizing opportunities to provide exceptional customer service.
Available features
Elite Extra offers a variety of features to simplify the dispatching process and shrink the final mile. These features include but are not limited to:
barcode scanning-scan invoices to generate routes and verify product accuracy.
GPS tracking- real-time tracking of drivers that allows for quick changes in routes.
route sequencing- creates routes based on traffic, customer demands, and more.
Using these tools, and other features available through Elite EXTRA, allows businesses to optimize the route and delivery process. Reducing long drive times and inefficient routes also reduces fuel and maintenance costs, allowing businesses to see returns on their investment of dispatching software solutions. Sending ETA alerts and proof of delivery documentation to your customers improves communication and their overall delivery experience with your organization. When used efficiently, dispatching solutions, such as Elite EXTRA, will help take your delivery business to the next level.
References
Dolan, Shelagh. The challenges of last mile delivery logistics and the tech solutions cutting costs in the final mile. 21 January 2021. 16 February 2021.
https://www.businessinsider.com/last-mile-delivery-shipping-explained