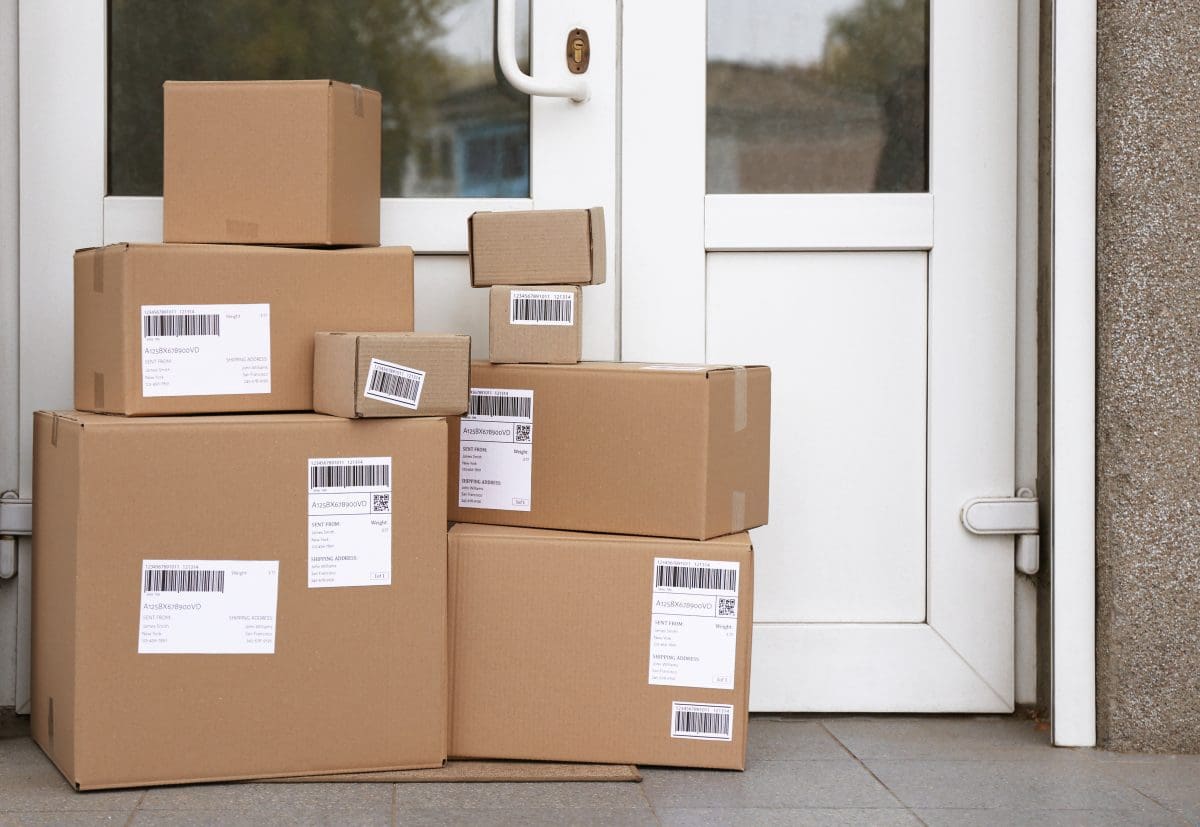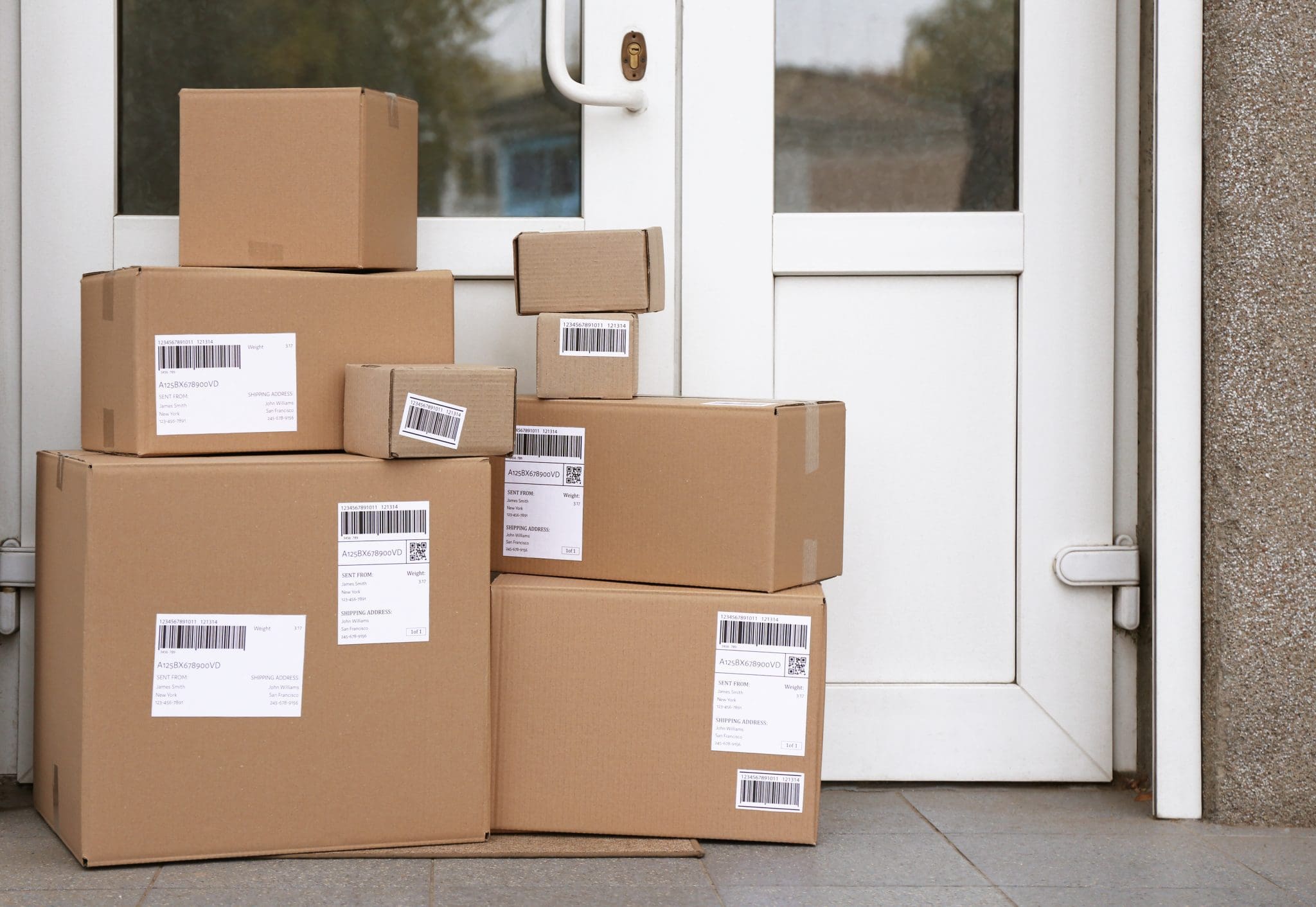 Contactless deliveries are done between the customer and the deliverer to reduce the chances of being infected by viruses, which has grown in prominence since the beginning of COVID a few years ago. When considering the transmission of infectious diseases and how they affect our lives, we want to be cautious on how our packages are delivered. As a result, companies and customers have turned to contactless deliveries. Throughout this article, we will further discuss what contactless delivery means, how it has been adopted, how it works, and why it is beneficial for businesses.
What is contactless delivery?
In simple terms, contactless delivery is when there is no human contact at the point of delivery.
Rise of contactless delivery
Since the rampant spread of the virus and the increased need to slow the spread of the pandemic, delivery of food and other necessary items have become less of a convenience and more of a necessity. Contactless delivery is a trend that is being adopted by businesses of all sizes and industries.
The social distancing rules to protect against contracting the virus have restricted movements and eating out. According to a Technomic survey, 32% of customers not only eat out less, but they also leave their homes less. Consequently, US e-commerce grew an astonishing 44% in 2020 (the highest annual US e-commerce growth in at least 20 years).
Amazon announced it was hiring 100,000 new delivery and fulfillment workers to keep up with the increase in online orders.
30% of consumers have used online grocery pickup or delivery since the pandemic began.
8.7% more consumers pick up food from restaurants rather than dining in, and 13% are ordering food for delivery more often.
How does contactless delivery work?
Once the customer places their order, it is processed by a few workers from the source, which could be anywhere from a warehouse to a restaurant or supermarket. The people handling the orders need to have masks and put on gloves while running the order, and the delivery messenger and the customer shouldn't come in contact.
Contactless conveyance calls for innovation and pushes towards the use of e-payments, electronic tracking, e-signatures, and proof of delivery. This will help ensure that the deliverer and the consumer never need to come in contact at the point of delivery. Instead, when the delivery shows up, the driver will leave the parcel, record proof of delivery, and continue on their way.
What are the advantages of a contactless delivery?
Diminishing the gamble of spreading infection
With contactless conveyance, clients don't have to pass on the solace of their homes to buy things. Restricted movement diminishes the spread of the COVID 19 infection.
Businesses adapting and improving
Physical restrictions and capacities challenge businesses that rely on physical guests in their spaces, such as restaurants and bars. These businesses have had to adapt quickly to compete with other companies which already offer home and business delivery. One perk of adopting contactless deliveries is it can increase the range of potential customers, thus increasing profits. Since the pandemic, this has helped various businesses to grow and be profitable.
Convenience for the customer
With just their phone, clients can order their items, choose when to have them delivered, and track the package from the origin point up to the doorstep. No more worrying about how you are going to get what you need; with a few taps on your phone, you can have it delivered.
Technology ready
Paired with apps and URLs, contactless delivery options can help businesses to grow. Contactless delivery demands a safe and secure way for customers to place their orders, track them, and complete payment. In addition to using technology to benefit customers, companies can also use it to aid their growth by incorporating delivery management software to engage with customers and gain valuable feedback.
Contactless payments
Hand in hand with contactless deliveries comes contactless payments. Cash transactions can be a source for spreading the virus, and digital payments put that to an end. On the bright side, contactless payments are also fast and convenient.
Summary
For continuous growth and profits, businesses need to develop their online presence, reduce glitches in their applications, and improve customer relations to avoid monetary loss. With the rise in infectious diseases, this will be a trend that customers will continue using contactless delivery as a safe way to shop. Contact our team now to learn more about how Elite EXTRA can help you simplify your logistics operations and implement contactless delivery options.
Sources
Contactless Delivery Pilot Implemented During Pandemic Brings Long-Term Efficiencies to the CPG Supply Chain
https://packagex.io/blog/delivery-management/will-contactless-delivery-persist-even-after-covid-19/