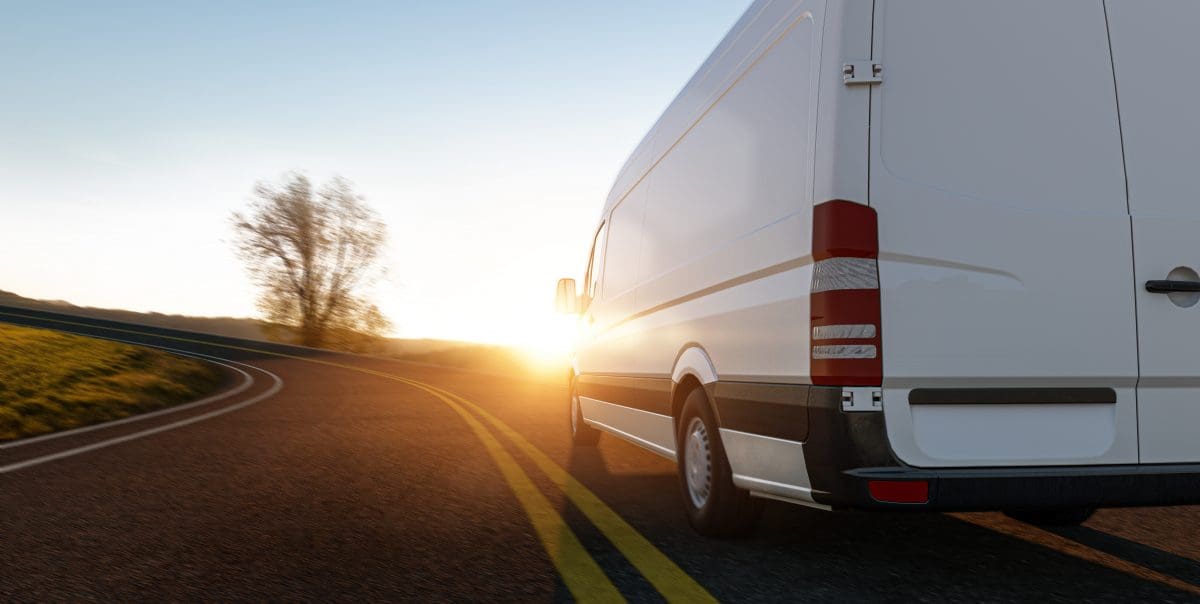 Sprinter van delivery jobs are in high demand presently, and sprinter drivers are needed for middle and last mile courier deliveries. If you have a sprinter van or are a sprinter van driver, plenty of jobs are waiting for you in the courier logistics market.
What is a Sprinter Van?
A sprinter van is the most elite vehicle in the cargo van category because of its versatility and size. The sprinter van ranges from 234″ to 290″ compared to its closest competitor, the Ford Transit van, which is 219.9″ to 263″ long. It also provides more storage space with up to 6,768 lbs of payload capacity compared to the Transit's 4530 lbs.
Here are the five top jobs for delivery sprinter vans:
1. Delivery Professional
If you have a sprinter van, you could apply to work as a contractor or freelancer with a shipping and logistics company as a delivery professional. Whether it's hotshot projects, time-sensitive or last mile deliveries, sprinter vans can pull the weight. You can use them to transport a wide range of items, including furniture, equipment, pallets, construction supplies, and more, thanks to the van's ample payload space.
2. Route Driver
You could earn up to $16.88 per hour as a route driver, but many companies require you to be at least 21 years old, and be in possession of a commercial driver's license (CDL). Likewise, you'll be responsible for transporting a wide range of products such as clothing merchandise and specialty foods. The job may also involve delivering medical supplies and a variety of packages.
3. No Touch Freights
This job suits persons who don't wish to handle the products they transport. The driver doesn't load or unload the items – their responsibility is limited to hauling them from the point of origin to their destination. You can work directly with a shipper, or a logistics warehouse, to secure this highly desirable sprinter van delivery post.
4. Over-The-Road Delivery
Sprinter vans can also accomplish long distance jobs, transporting packages between cities or even states. Not all projects require large trucks or semi-trailers, because they might not make economic sense. This is especially the case for 'Less Than Load' (LTL) freight that doesn't need a super-sized vehicle to transport.
5. Sprinter Van Driver
You can also join the sprinter van local delivery business as a sprinter van driver if you don't yet own a sprinter van. You'll just need to have a CDL and over 21 years of age to qualify for delivery van jobs in most companies. Your responsibilities will include hauling packages from the source to the destination, and fulfilling the sprint van last mile obligations. Apply directly to shipping and logistics companies for this job, and prove you have all it takes to handle this position.
Partner with Elite EXTRA
If you're looking to join the sprinter van delivery services, you'll need efficient last mile logistics and software to enhance your delivery services. Our Elite EXTRA software suite provides an all-inclusive software solution to improve your logistics, drive your bottom line, and ensure customer satisfaction. For more information, contact us today!
Sources
https://www.mbvans.com/en/sprinter
https://www.payscale.com/research/US/Job=Route_Driver/Hourly_Rate
Explaining TL, STL, LTL, FCL, and LCL shipping