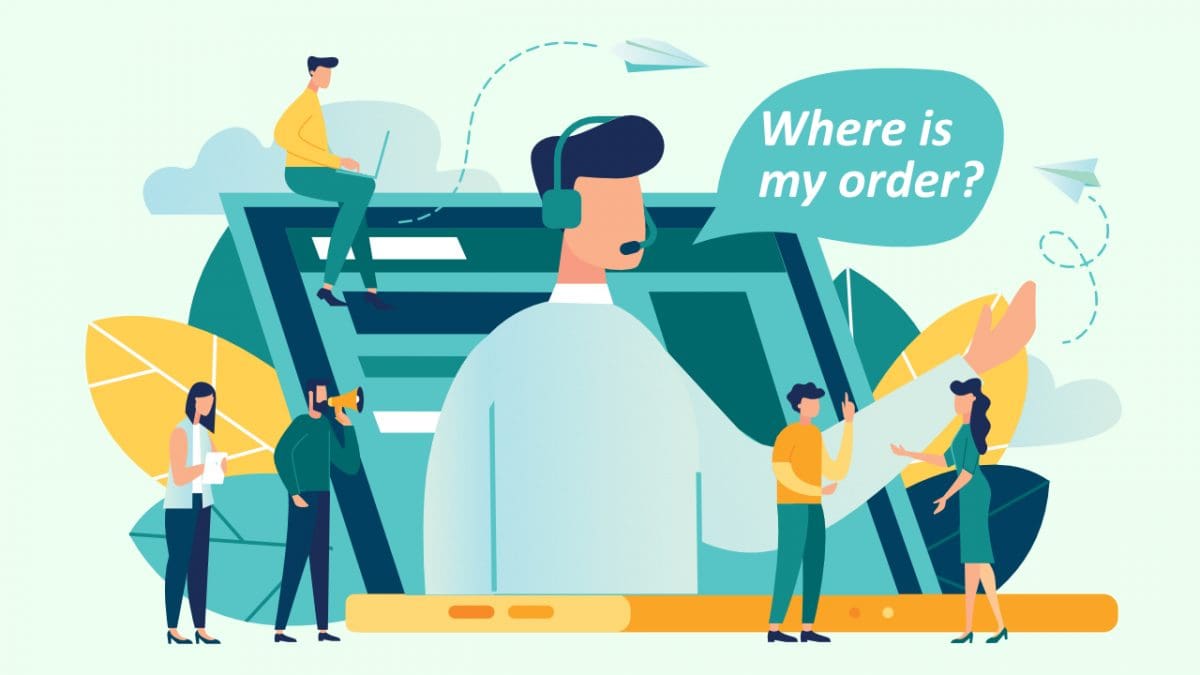 'Where is my order (WISMO)?' Is arguably the most common inquiry shoppers make to retailers' customer service teams. In fact, it's approximated that these queries account for 50% of inbound calls to customer care centers, and resolving them can cost $5 per case. As such, they can significantly impact not only your employee productivity and customer experience but also your overall bottom line.
That said, customer experience continues to be a hot topic in the eCommerce industry. Today's customers expect a satisfactory experience, especially when it comes to post-purchase and delivery. Retailers who invest in creating satisfactory pre and post-purchase experiences are rewarded with loyal customers.
In this post, we'll define what WISMO is and how real-time tracking can help businesses reduce it to improve customer satisfaction.
What is WISMO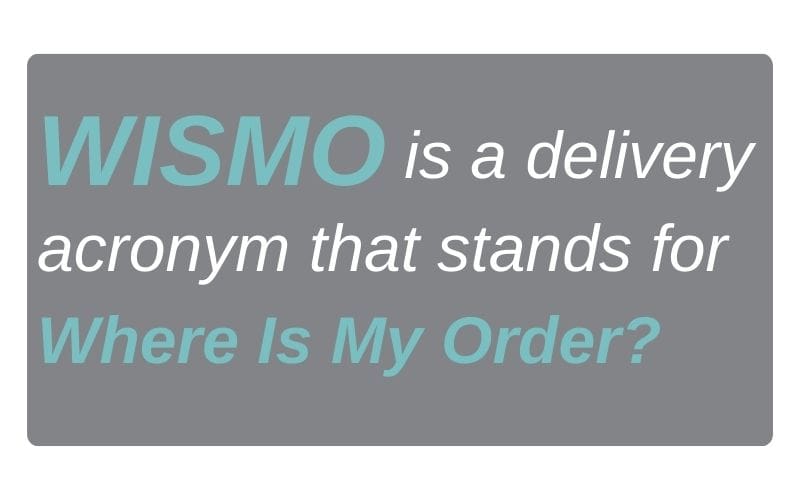 WISMO is the acronym for 'Where is my order?' It is an umbrella term for all inbound customer inquiries about the status of their orders, which can be received through various channels, including emails, phone calls, chatbots, live chats, SMS, and social media. These sorts of inquiries occur when customers feel out of the loop of the delivery process.
WISMO inquiries are usually a result of miscommunication in the post-purchase experience and customers having limited visibility into the exact whereabouts of their orders. An influx of WISMO inquiries isn't ideal for any retailer, as they significantly impact brand loyalty, customer satisfaction, and customer retention.
Why WISMO Matters
Ecommerce giants like Amazon have forever redefined customer expectations about shipping and delivery. With such companies offering same-day or next-day delivery options, 88% of customers expect faster shipping and delivery from other eCommerce retailers as well.
So what happens to online detailers who can't meet customer delivery times expectations? Simply put, they lose customers to retailers who provide fast delivery. According to one study, 40% of customers would stop shopping at stores with delivery times longer than three days.
Customers also want to be provided with adequate information about the status of their orders. In fact, 93% of customers expect regular updates on their orders. They don't want to spend time worrying, "Where is my order?"
Understandably, today's customers tend to be anxious when they have limited visibility into when they can expect their orders to be delivered. This anxiety only increases when retailers fail to offer tracking updates to customers or when a retailer has a history of delivering orders late. That type of post-purchase experience isn't something that today's customers expect of retailers, and it can be significantly costly to eCommerce stores.
How WISMO Can Affect Your Bottom Line
Suppose your business has numerous WISMO requests; it means you offer poor post-sales services. WISMO requests can have significant negative effects on your business. They could result in your business wasting a lot of time and resources, consequently impacting its bottom line. Here's a close look at ways WISMO inquiries can affect your business:
Increased Customer Support Costs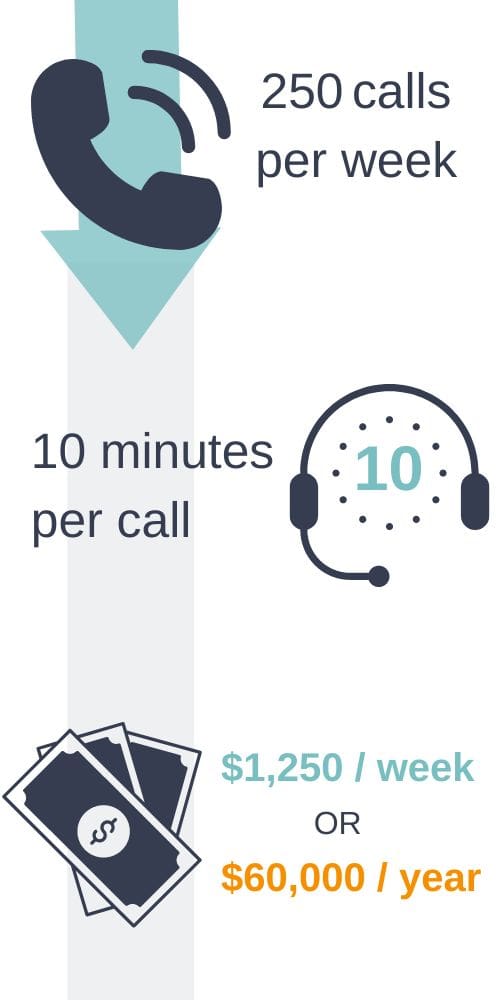 Managing WISMO requests can be very costly. This is because these requests take much of the time of your customer service team and other resources that could have been spent handling other tasks.
Let's do the math.
Suppose WISMO inquiries make up half of your customer service calls, and you receive 500 calls per week. That's 250 calls where your employees are answering questions about the whereabouts of customer orders. According to a Gorgias survey, customer service agents spend roughly 10 minutes answering WISMO queries. Another study found that resolving each WISMO case costs $5. So suppose your agent spends about 42 hours a week answering 250 WISMO calls; that's about $1,250 per week, $5,000 per month, or $60,000 a year.
That's a lot of money that could be spent on things that reduce your WISMO inquiries and improve your bottom line in the long run.
Decreased Customer Satisfaction
One aspect that plays into how customers are satisfied is the post-purchase and delivery experience they get from a vendor. And considering that acquiring a new customer is five times more expensive than retaining an existing one, it's never been more important for businesses to implement sound strategies for offering great customer experiences.
Unfortunately, most businesses focus on attracting new customers rather than attempting to retain existing ones, and it's costing them a lot of money. According to a recent study, unnecessary consumer switching results in U.S. companies losing 136.8 billion annually.
Remember, modern consumers care about the experiences they get from a brand. Having too many WISMO requests means that your post-purchase experience isn't working. As such, the chances are that you're losing dissatisfied customers to your competitors who offer better post-purchase and delivery experiences.
Tarnished Brand Reputation
As mentioned earlier, customers can become anxious when they have limited information or visibility into the status of their orders. Some customers might air their grievances on social media, write negative reviews, or inform their peers or families about their bad experiences with your brand. These complaints can lower the perceived credibility of your business and dissuade other customers from purchasing your products or services.
How Real-Time Tracking Can Help Reduce WISMO Requests
Today's customers expect to have visibility into the status of their orders. Fortunately, there are a number of ways online retailers can streamline their post-purchase experience, to ultimately reduce WISMO requests.
One way of achieving this feat is by using real-time order tracking solutions. Real-time order tracking is the quickest way of handling WISMO requests. The moment someone places an order with your store, provide them with a tracking link to a self-service software where they can track their order –all the way from checkout. With a tracking link, even without notifications, your customers will have full visibility into the whereabouts of their package.
You could also give them a tracking page that's easily accessible and navigable and enables them to keep track of their orders until it reaches their doorstep or pickup location.
Preferably, your tracking services should be accessible via mobile devices. This will help reduce user friction and make the tracking experience more personalized.
Here are some ways you can implement real-time order tracking to help reduce WISMO inquiries:
Use a Tracking Solution to Simplify the Customer Experience
Customers want a seamless single-source experience—they don't want to look to multiple places when tracking their orders. Instead, they want a single platform or source where they can get all they need to track their orders and get the answers they need as seamlessly as possible.
When customers have multiple sources for getting tracking numbers or information about their package, it can lead to confusion which could be bad for your brand image.
You can reduce WISMO by offering your customers a single real-time order tracking solution where they can view all their shipping status updates, regardless of the carrier used in the shipping. This will mean that your customers will be able to conveniently keep track of their packages, improving your customer satisfaction.

Leverage Your Tracking Solution to Regulate Every Step of the Customer Experience
Controlling the post-purchase customer experience can be challenging, especially if you're using a third-party carrier. Suppose a carrier experiences a glitch and fails to deliver on its promise of a seamless delivery; your brand will be hurt. You not don't have control over how customers perceive this experience, and unfortunately, there's also little you can do to remedy the situation.
Implement a real-time tracking solution that gives you complete control over every step of the customer purchase journey via an easy-to-use interface where you can monitor everything from web page tracking to shipping notifications. With this solution, you don't have to look for answers anywhere if something goes wrong during the delivery process. Instead, information will be automatically pushed to you. Also, you can inform customers of any delays, what caused them, and when they can expect their packages.
Add a Self-Service Tracking Page
Today, customers want to be able to track the progress of their order delivery. In fact, 40% of shoppers would abandon any site immediately if it doesn't offer them the option of tracking their orders on their own. Providing real-time tracking will help reduce WISMO requests and, consequently, customer churn**.**
When choosing a real-time tracking solution, ensure it offers a self-serve tracking page, clear delivery dates, proactive updates, a real-time view of shipments, and can notify customers about delays.
Other Ways of Reducing WISMO Inquiries
Besides implementing real-time tracking, other ways of reducing WISMO inquiries include:
Implementing Multi-Channel Customer Notifications
Your customers interact with your brand on a number of channels—from their mobile devices or computers. This means you need to provide shipping updates across different channels as well.
Sending an SMS or email with a tracking link is great—but you shouldn't stop there. Allow customers to ask shipping questions via social media. Have a shipping FAQ on your site. Provide shipping support on live chat. You could also have a chatbot that handles customer delivery questions.
When you have multiple channels for customer notifications, your customers will get fast answers to their delivery queries, reducing the number of WISMO calls hitting your customer service center.
Providing Realistic Delivery Dates
It is always an excellent idea to give realistic delivery dates instead of promising impractical delivery times that you can't keep. Account for any possible delays and omissions when setting order delivery dates. For instance, you could inform your customers that their order will be delivered in three to five working days and avoid committing to a faster delivery time unless you are sure you can meet it.
And in case there will be any delays on the promised delivery dates, ensure you notify customers to avoid any unpleasant experience. Doing this will raise your credibility and protect your brand reputation.
Communicating With Your Customers
There are numerous reasons why a customer would want to speak with your customer service team about their package. The primary reason often revolves around a problem that can be solved easily—a lack of communication.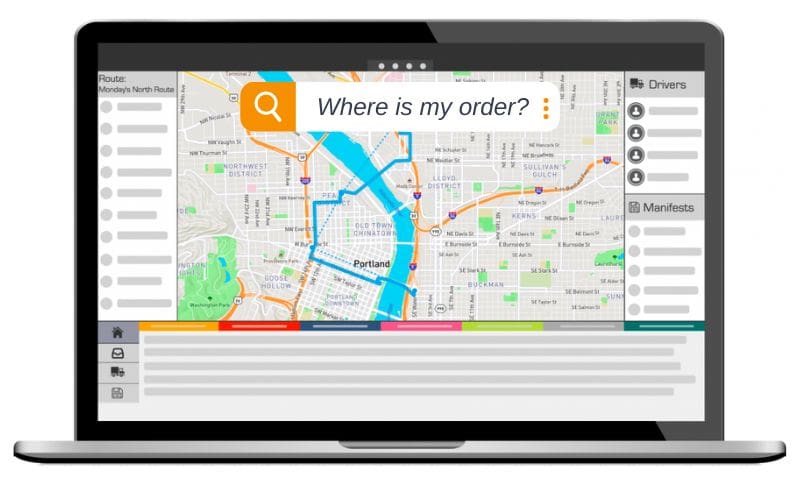 As it has been touched on multiple times above, communication is key to a happy customer. It should be standard practice for organizations to offer updates to customers about their packages at every stage of the delivery process. This way, customers can know the whereabouts of their packages and when they should expect to receive them.
When your customers feel like they are getting the most up-to-date information they can from you, they are more likely to be content with your delivery process than when you're keeping them in the dark.
Including a WISMO Section on Your FAQ/Customer Service Page
Some customers may be unaware of the real-time order tracking feature you offer and may attempt to reach out to you through the customer service page. Therefore, you should include a "where is my order" section on your customer service page.
It is also a good idea to include delivery-related FAQs on your website to ensure that your customers have all the information on how to track their orders. Suppose you don't have a tracking feature; you can inform them of your typical delivery times.
Offering Package Protection
Remember that consumers always want to know the whereabouts of their packages, especially if they are delayed, damaged, or stolen. Offering package protection alongside real-time tracking gives customers the peace of mind of knowing they will be taken care of should anything happen with their order.
Should something happen to the package during the delivery process, reach out to the customer as soon as possible and assure them that you will take care of them by offering a new product free of charge or giving them a full refund.
Get Rid of WISMO with Elite EXTRA's Real-Time Tracking Solution
Reducing the number of WISMO requests starts with improving your post-purchase and delivery experience. And the best way to give customers visibility on their orders and gain control of the delivery process is with Elite EXTRA's real-time tracking solution.
Elite EXTRA has been streamlining logistics for over a decade. With our solutions, you'll have a wide range of features, including real-time GPS tracking, optimized route planning, route scheduling, 24/7 customer support, customer ETA notifications, a robust reporting suite, automated routing & dispatching, and so much more.
Request a demo to experience our solution in action.
Sources
https://tech.co/crm-software/best-customer-retention-strategies