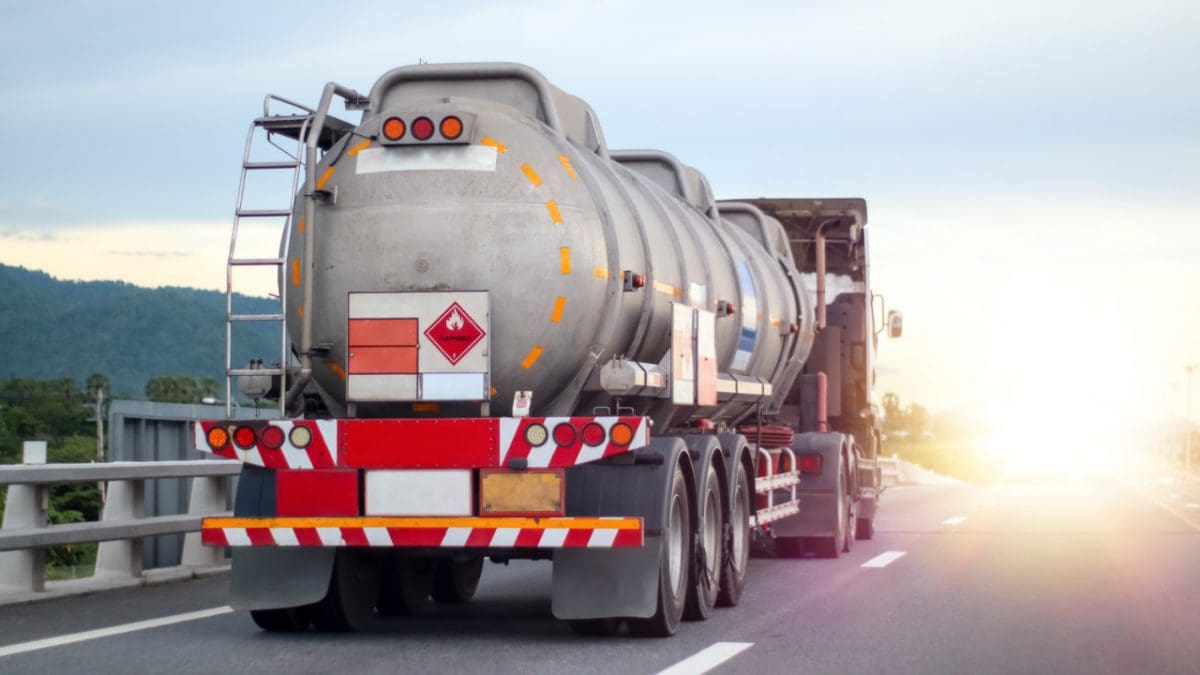 Does your company need to make safe deliveries of risky materials? If so, then its important to understand the safety measures necessary to ensure the materials get to their final destination securely. When handled improperly during the delivery process, hazardous materials can be a risk to people, communities, and the environment.
Over the years, there have been a handful of cases where the transportation of sensitive materials have gone wrong. Most recently, a toxic train wreck in East Palestine, Ohio, released plumes of black smoke, contaminating the soil and forced thousands of residents to evacuate. The residents of this area have reported a rising number of ailments—from nausea to rashes to respiratory issues—following the accident.
In 2015, a 57-car train carrying 24,000 gallons of acrylonitrile derailed outside Maryland, Tennessee, causing a fire and resulting in around 87 people being treated for various medical conditions, including nausea and respiratory issues.
Still further back in 2002, a 112-car train carrying anhydrous ammonia (a gas used as a fertilizer) derailed near Minot, North Dakota, resulting in one person dying from exposure to the gas, 11 sustaining severe injuries, and 322 suffering minor injuries.
These are just a few examples of worst-case-scenarios for poorly handled deliveries of goods. This post will discuss the six safety measures you should take when delivering unstable/potentially dangerous materials in the last mile.
What is Considered a Potentially Dangerous Delivery?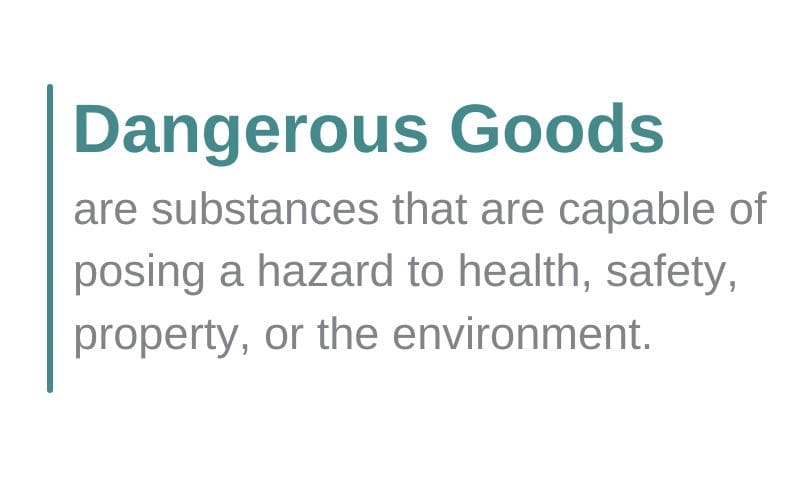 It is essential to know what potentially dangerous products are and how to package them well for safe deliveries. According to IATA's Dangerous Goods Regulations (DGR) Manual, dangerous products are substances capable of posing a hazard to health, safety, property, or the environment. These may include flammable liquids, gases, corrosives, and other risky materials.
Therefore, a potentially dangerous delivery entails shipping dangerous or unstable products. A potentially dangerous delivery could also involve the shipping of confidential products.
Confidential and unstable items should be packed properly to ensure their safe deliveries to their final destination.
Safety Precautions for Ensuring Safe Deliveries of Sensitive Items
Although the consequences can be intimidating, there is no need to worry. There are plenty of precautions drivers can take to ensure safe deliveries. Here are the top six safety precautions you should take when delivering potentially dangerous materials in the last mile.
1. Require a DVIR
Safety starts even before you leave the warehouse. Ensure that your vehicle is road-fit before letting it begin its journey. You can do this by conducting a DVIR examination.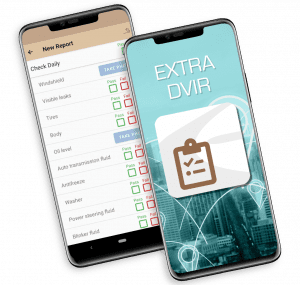 A DVIR (Daily Vehicle Inspection Report) is an inspection report of a commercial vehicle to notify a business of any issues on the vehicle. A standard DVIR should cover brakes and air systems, lights and reflectors, steering mechanisms, windshield wipers, tires, wheels, rims, rearview mirrors, safety and emergency equipment, and coupling equipment.
So when should DVIRs be conducted? There's usually a pre-trip inspection and a post-trip inspection.
At the start of a driver's shift, they should review the last DVIR completed on the vehicle. Defects noted on the last post-trip inspection must be reviewed and signed off. The driver must also conduct a thorough inspection to determine that the vehicle is in good shape for the day's routes.
At the end of a day's work, the driver must conduct a walkaround inspection of the vehicle. Suppose the driver operates more than one vehicle; they must complete a separate DVIR for each vehicle. If they discover any vehicle issues, they must report them to the fleet manager so that corrective measures can be taken.
As a rule of thumb, any issues discovered during a DVIR inspection should be corrected before a vehicle is used to make deliveries. Doing this will not only ensure the safety of the driver but also safe deliveries of shipment.
2. Temperature Regulation
While some items can be shipped regardless of the outside temperature, temperature-sensitive items require temperature regulation to ensure their safe delivery. For instance, medical supplies such as blood and some unstable chemicals must be kept under certain temperatures during shipping.
The transportation of temperature-sensitive items usually takes some effort. Even when shipping these sensitive items in temperature-controlled environments, the entire process is typically a race against the clock; the items often have to be delivered while they are still in good condition.
Businesses often use refrigerated trucks and dry ice to keep various items at low temperatures. However, there are other effective methods they can use as well, such as Styrofoam coolers and reusable gel packs. In general, you should package temperature-sensitive items well before shipping them.
Moreover, when shipping temperature-sensitive items, it's crucial that your personnel mind how they handle these products. They shouldn't leave the items out of the temperature-controlled environments for long durations. Also, they should ensure the shipment reaches its final destination on time.
3. Keep an Eye on the Weather
Especially in cooler climates, the weather can impact not only your delivery timelines but also the safety of your deliveries. Understanding how the weather can affect freight shipment can help you plan your supply chain more effectively.
Here are some ways weather can affect last mile deliveries:
Bad road conditions: If roads are flooded or are covered with too much ice, highway officials usually shut them down to prevent accidents. This means drivers will have to find alternative routes that may extend their transit time. Remember, bad weather can result in traction issues and could also result in poor visibility. Driving under such conditions threatens the safety of the drivers and their cargo.
Closure of terminals: Just like with roads, bad weather conditions could result in terminals being closed partially or totally. If a terminal has limited access during bad weather, some shipments may be delayed.
Routing complications: When weather effects a live route, drivers can be left scrambling to get to their destination. Investments in a routing software that can adapt the routes based on road conditions in real time can help drivers and dispatchers make quick decisions.
Power outages: Power outages can also impact the safe delivery of unstable items. Blizzards, hurricanes, tornadoes, and other natural disasters can damage infrastructure, communication lines, and utility lines, making it challenging to accomplish various delivery processes.
Jeopardize safety of the shipment: Temperature increases or temperature drops can affect temperature-sensitive items, jeopardizing the safety of the deliveries.
Keeping an eye on the weather can help you ensure the safe delivery of your shipment. As soon as a storm or a weather threat is announced, determine the best course of action for ensuring safe deliveries. Here are a few suggestions to consider:
If possible, move up the transit dates so the delivery leaves the impacted area before the weather worsens. If you can't move up the transit dates, determine whether you can push back on deliveries.
Consider changing the mode of shipment: For instance, suppose roads have been closed due to bad weather; you can switch to a different shipping method, say rail transport, to ensure timely shipment delivery. Alternatively, you can reroute your delivery vehicles.
Package your shipment appropriately, so they aren't affected by various weather conditions. For instance, when transporting chemicals that become unstable in high temperatures, keep them in a refrigerator at the required temperature.
The bottom line is that you should avoid inclement weather or dangerous driving conditions that could cause an accident or jeopardize the safety of the shipment.
4. Use Telematics to Track Safe Driving Amongst Your Fleet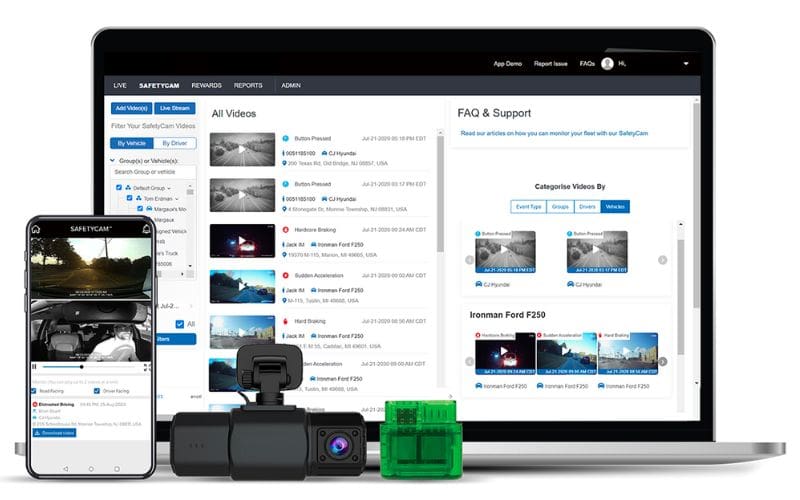 Telematics can help improve the safety of your deliveries by providing valuable insights into how both drivers and vehicles perform on the road. Where a persistent pattern of undesirable behavior, including rough cornering, over-speeding, tailgating, or harsh braking, emerges, fleet managers can take whatever actions they deem appropriate. This data can also be used to inform route assignment decisions so only the drivers with the safest driving behaviors take on risky deliveries.
It also stands to reason that drivers will be less likely to engage in risky driving behavior when they know that their performance is being tracked using hard data.
5. Real-Time Delivery Tracking and Notifications
Real-time order tracking is a critical component of on-demand deliveries, especially given that today's customers want full visibility and information on the status of their orders.
Real-time delivery tracking offers businesses (and customers) an accurate picture of the location of a given delivery as it moves through the supply chain. With real-time status updates and GPS tracking, there is complete visibility and information about the status of deliveries as they move across the supply chain.
Real-time visibility and notifications can also ensure your dispatcher can monitor the delivery every step of the way. If something were to happen, the real-time notifications would ensure prompt action.
Other benefits of this type of final mile tracking include the following:
Improved efficiency: Real-time tracking and notifications enable dispatchers and fleet managers to proactively manage any issues that may arise during the delivery process. As such, it promotes safe deliveries and reduces costly and time-consuming failed deliveries.
Improved delivery safety: Real-time tracking of drivers (combined with telematics integration) can help ensure the safety of deliveries. This is because telematics can help you choose the safest driver to ship unstable materials. On the other hand, real-time tracking and notifications monitor the progress of your deliveries and alert you of any issues with a delivery.
Real-time tracking also helps ensure transparency during the delivery process.
6. Proof of Delivery
The final measure you should take when delivering unstable/ potentially harmful materials is to require and implement digital proof of delivery.
Even when the shipment reaches its final destination, it still needs to be accounted for. Proof of delivery completes the delivery process and ensures the shipment is delivered to the right recipient. Require both a signature and a photo proof of delivery to ensure it is transferred into the right hands.

Importance of Following Safety Precautions
Delicate and potentially hazardous materials carry a lot of risks. When these deliveries are compromised, the aftermath can be devastating as demonstrated in. Besides financial losses, these substances can be harmful to the environment as well as public health.
Take the Ohio derailment, for instance. The massive train derailment unleashed a glut of chemicals, forcing the residents of Ohio, East Palestine, to evacuate. And while no deaths have been reported so far, residents have reported a variety of immediate health issues.
Also, the toxic chemicals that were being transported by the train have seeped into the soil. The toxins have also contaminated the Ohio river water. As a result, over 3500 fish have died. In addition, the toxins have also caused the death of a significant portion of the livestock that grazed the area.
As you can see, failing to take the precautions outlined above not only puts your delivery operation at risk, but also can effect the safety of your community and environment.
What If Your Delivery is Compromised?
While you may take every precaution when delivering unstable/potentially harmful products, the chances are that your shipment can still be compromised. So what measures should you take then?
The actions you will take will depend on the type of material you were transporting. For instance, how you handle flammable liquids differs from how you handle gases or corrosive substances. Given the nature of these items, any mishap on your part in handling hazardous or potentially dangerous materials can be detrimental to people and the environment.
Preferably, you should contact local authorities for recommendations on handling these materials being compromised. Be sure to follow up and offer as much help as possible.
Ensure Safety for All Deliveries
When delivering unstable or confidential products, you need the right logistics solution to ensure safe deliveries. Elite EXTRA's last-mile management solution provides the most user-friendly and intuitive way to dispatch your shipment. Our solution offers a wide range of features, including real-time GPS tracking, optimized route planning, photo and signature capture, ETA notifications, automated routing, a robust reporting suite, and much more.
Contact our team to discover how our solution can streamline your logistics process.
Sources
https://edition.cnn.com/2023/02/20/us/ohio-train-derailment-east-palestine-monday/index.html
https://www.iata.org/en/publications/dgr/