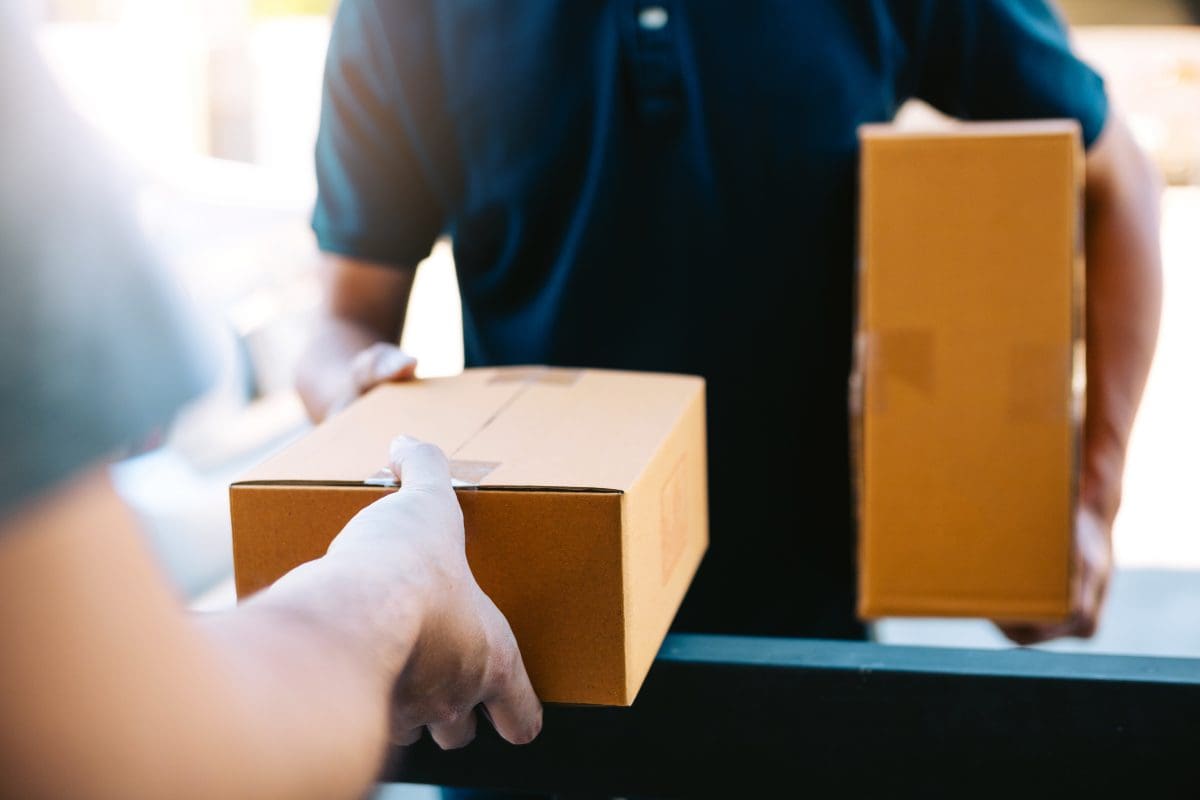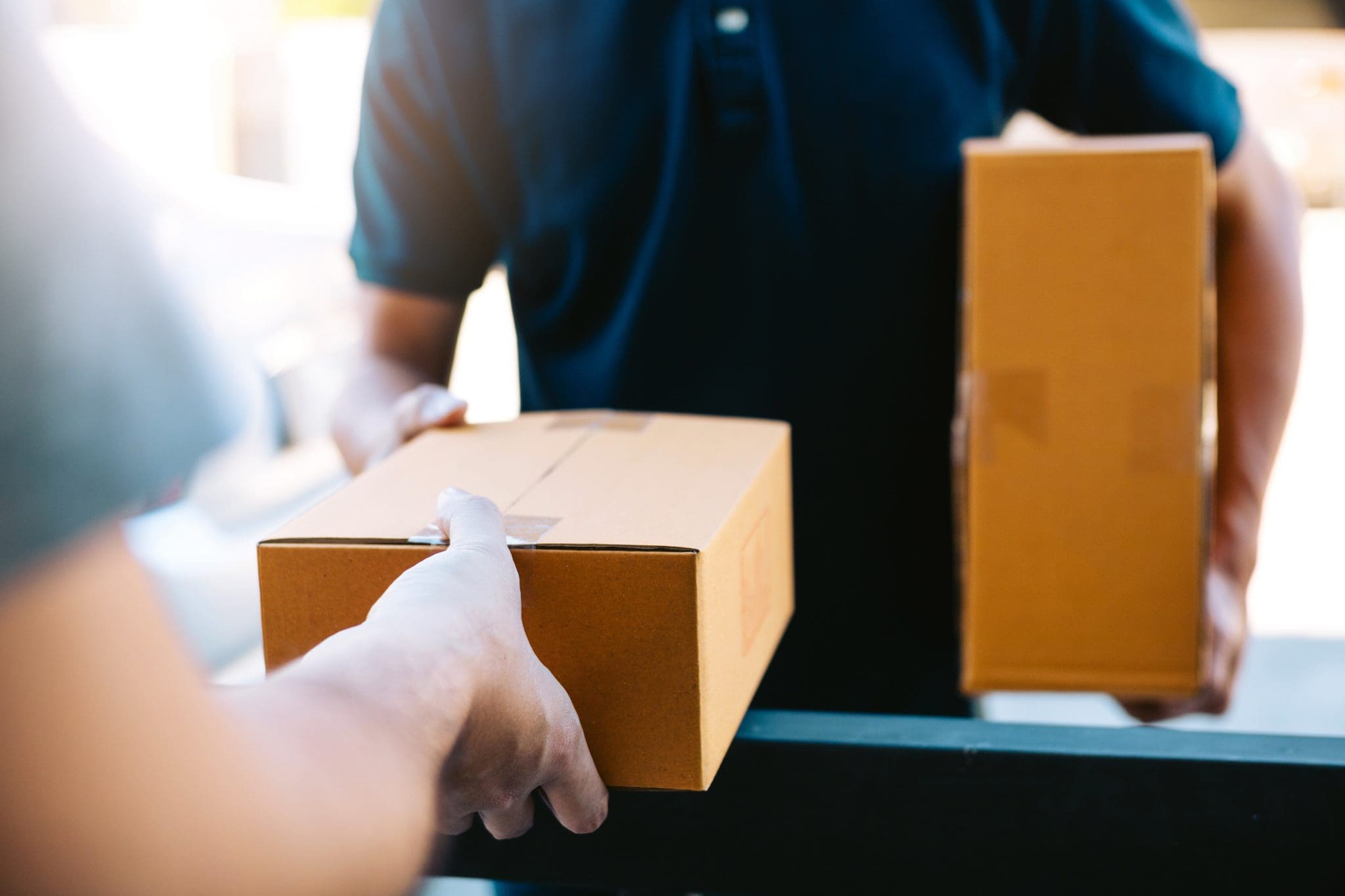 Contact-Free Deliveries
One of the biggest long-term effects in last mile deliveries from COVID-19 is contact-free delivery, which became the norm after the World Health Organization (WHO) recommended it for social distancing. It is likely to continue as a norm, as it could take years before consumers are completely comfortable in accepting and signing for deliveries, if they ever are.
This contact-free delivery method has allowed some businesses to keep their doors open while also servicing their customers' increased needs. Many have scrambled to figure out how to accomplish such a feat while maintaining chain of custody and gathering proof of delivery. Advanced dispatch software has become the key in accomplishing these ever-important goals.
Through an advanced dispatch solution, photos capturing the condition and location of delivered or serviced products can easily be obtained using a mobile application on a driver's or technician's device. Additionally, these images can be generated on a proof of delivery or service document and automatically sent to customers after an order is completed.
Last-mile delivery companies also have to figure out how to inhibit porch thefts. As more and more of what people consume gets delivered to their homes, often when no one is there, coming up with a solution to control theft is on the minds of many delivery firms. The ability to know when the package is arriving and where the delivery was placed can help consumers in their theft prevention efforts.
Customer Experience
Customer experience — it's a catchphrase, a marketing vessel, and an intangible part of doing business. Most businesses realize the bottom line benefits that having a good customer experience brings.
Oftentimes, businesses will take strides to improve their customer experience without knowing exactly what areas they need to improve. Finding these areas of improvement are often difficult, especially when it comes to delivering products and services to businesses and to the home.
Every touchpoint that you have with your customer is part of the customer experience. It starts from their very first order with you and doesn't really end. The simplest way to understand the customer experience is to break it down into three parts: The buying journey, The fulfillment experience, and the post-purchase experience.
The most common and well researched part of the customer experience is the "buying journey." This includes a business's website, their ordering experience, their support during the ordering process, and the follow-up visibility of that order. There have been thousands of studies and corresponding papers written depicting the intricate details of the buying journey that ultimately leads to a customer deciding to place an order. The buying experience is extremely important; however, the focus on the buying experience often leads to other parts of the customer experience being overlooked.
On the flip side, the post-purchase experience is all about creating brand awareness. After a product or service has been fulfilled, it is imperative to keep your business top of mind in each customers' thoughts. Through marketing, customer follow-up and support, you can ensure that the next time that customer needs a product – your business is first to come to mind.
However, according to SupplyChainDive, the fulfillment experience is the largest driver of repeat business for almost any retailer. Additionally, repeat business is the lifeblood of a successful company. On average, it is six times more costly to attract a new customer than it is to re-engage a past customer. Past customers understand the fulfillment experience of your business, and they know what to expect.
How can both brick and mortar and e-commerce retailers satisfy customer expectations with advanced dispatch technology? Success for both types begins with order integration, but then is followed by and dependent upon effective route optimization, continual route visibility and multi-channel communication. While artificial intelligence is not truly in use yet, businesses do expect a deep level of sophistication built into the technology.
For companies trying to win in the last mile race, partnering with innovative providers for home delivery and last-mile logistics can add choices while avoiding the challenges of building their own systems or expanding service with traditional networks.
Convenience
Convenience is more important than ever in last mile deliveries. A trend that has continued to grow is the customer expectation for full visibility of their orders. The ease at which customers can order, the speed at which products can be delivered, and the ability to track orders can either attract or deter business in today's competitive environment. Having the ability to execute on these customer expectations is critical in driving initial business as well as repeat business.
Advanced dispatch removes the headache of "how" to accomplish this by providing real-time tracking to customers via text or email. Not only do the alerts and tracking give customers insight into exactly when their product will be delivered or what time a service will occur, but it also frees up time spent by sales and counter staff answering questions about estimated delivery or service times.
This trend abruptly surfaced as a need and will long outlast the COVID-19 pandemic as businesses and customers alike acknowledge the many benefits of added tracking and convenience.