Maintain a Strong, Digital Returns Chain of Custody
Track and record every step of the returns process digitally with scanning, signatures and photo POD—never lose track of a returned product again!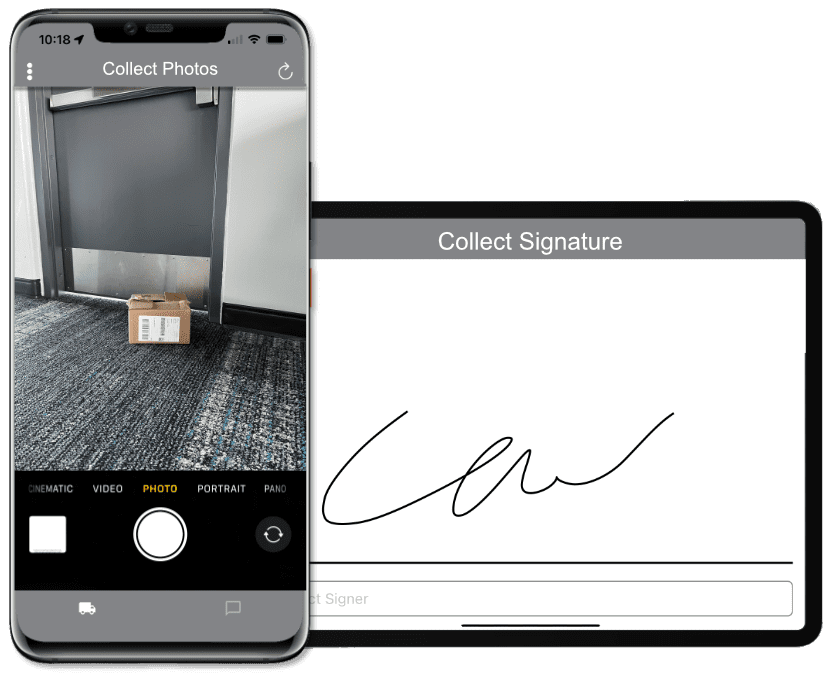 Record
Scan return label bar codes, collect signatures and take photos all within an easy-to-use driver mobile app to maintain a strong chain of custody (CoC)
Track
See the live statuses of every return all from a single, online dashboard including which driver handled the return and the time stamp when it was picked up
Validate
Remove the the guessing game of who did what, when. Improve customer satisfaction by increasing traceability of products and reducing misplaced items
Shining a light on the black hole of product returns
Experience unrivaled returns process visibility with secure, digital chain of custody collected and recorded along every step of the returned product's journey
Returns Chain of Custody Benefits
Enhanced returns visibility
Historical returns data reporting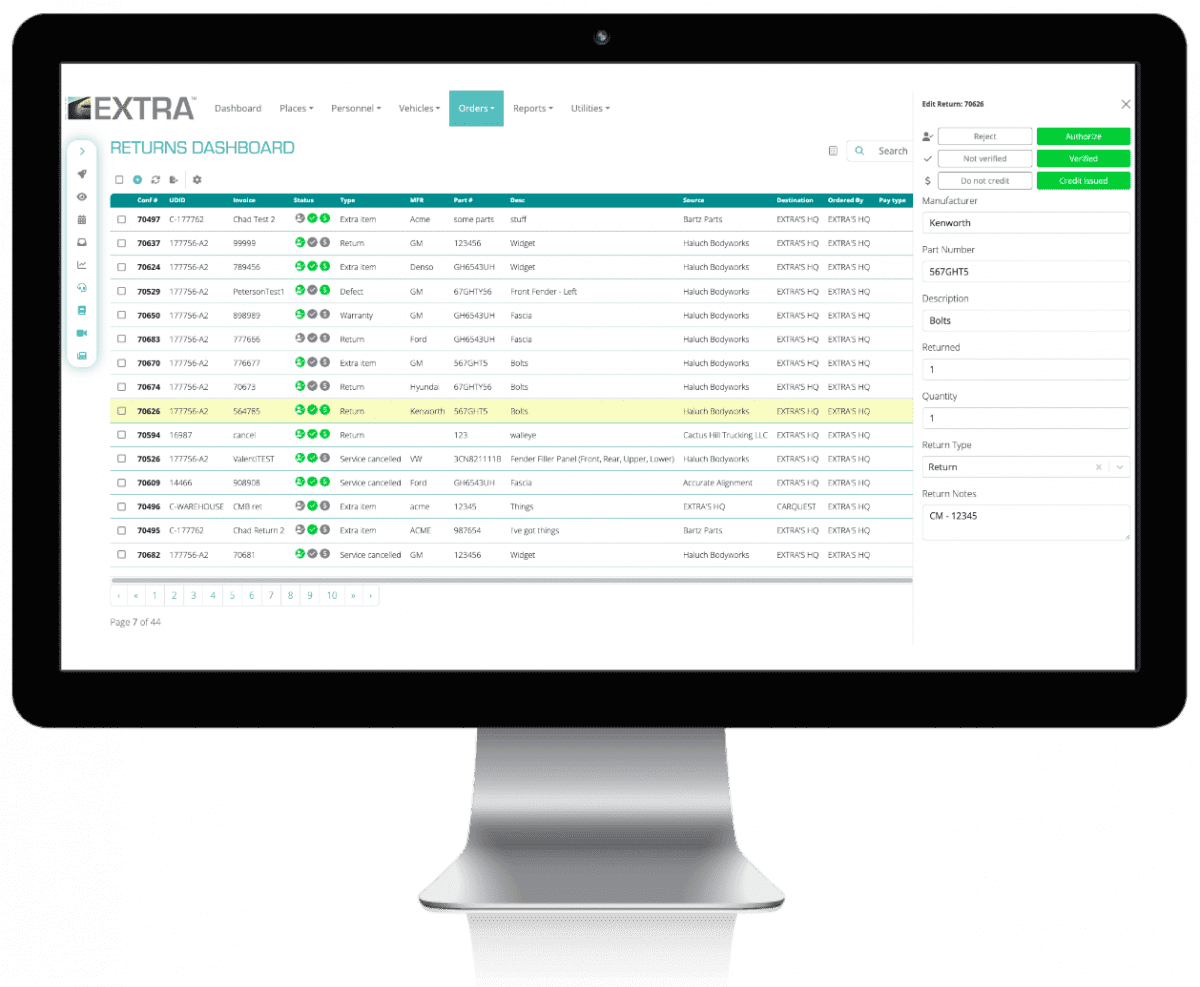 Returns Automation
Returns Management Software
Automatic returns validation
Returns policy enforcement
Looking to improve your process for maintaining a chain of custody for returns?
End-to-end returns management

Make your product returns process just as efficient as product delivery
Automated returns validation
Return policy enforcement
Integrated returns portal
Automated pickup requests
Tired of an inefficient reverse logistics process?
Frequently asked questions
Have questions about returns chain of custody within our Returns Automation product?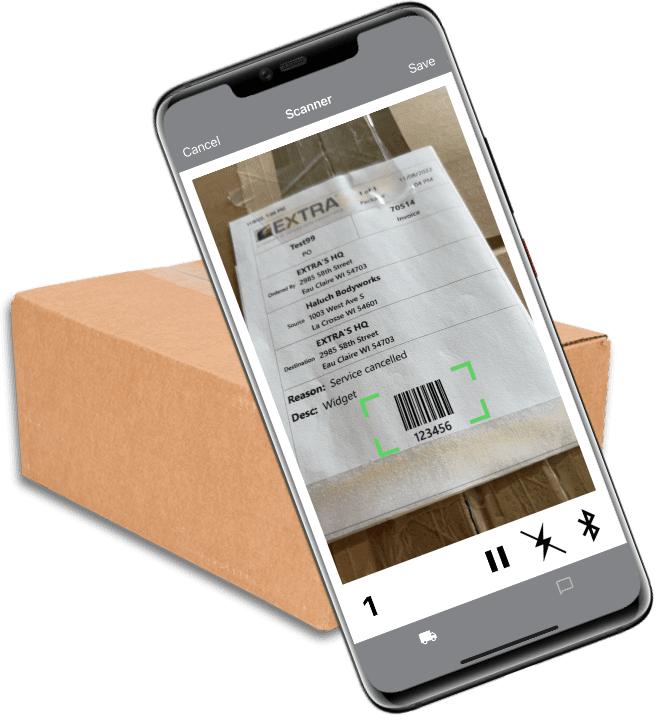 What type of POD and chain of custody documentation can be recorded?
From our EXTRA Driver mobile app (provided free with our Routing & Dispatch product), drivers can collect digital signatures, photos, voice memos, and can also scan product barcodes to ensure they have the right return.
Throughout the returns process, every step, status and touch-point is recorded with timestamps and names within you Elite EXTRA Returns Automation site.
How do my drivers collect this documentation?
If you are a user of Elite EXTRA Routing & Dispatch as well as Returns Automation, a seamless integration between the two products allows drivers to collect this documentation with ease from our mobile driver application.
If you are not a user of Elite EXTRA Routing & Dispatch, return status history will still be recorded within the returns dashboard. 
Where is this documentation stored? Can I go back and review it?
All documentation and returns chain of custody data is digitally attached to the corresponding order and is stored within your Returns Automation site. Our advanced searching and filtering features allow you to find and review any returns that have historically been managed in the system.
Can this POD and chain of custody documentation be used for deliveries too?
Yes! This mobile POD and chain of custody feature set comes standard with Elite EXTRA's Routing & Dispatch product, and can be used for deliveries if you are a user of that product. Through the seamless integration between Routing & Dispatch and Returns Automation, you can collect and store mobile POD and chain of custody documentation for both deliveries and returns with ease.
Returns are costly enough, why should I invest in software to improve my returns operations?
With over 15 years of industry experience, we know how much of a hassle and a cost-driver product returns can be. However, we also know that returns are a necessary part of any delivery operation and are a huge factor in customer satisfaction and industry competition.
Because of this, we firmly believe that companies should invest in improving their reverse logistics processes and make the product returns process a positive customer experience. Here are the top benefits you can enjoy with Returns Automation:
 More efficient process = cost savings
Spend less time processing returns for items you didn't sell
Less opportunity for products to get lost along the way
Improve customer experience with quicker turnaround time for returns credits
Less time handling returns = increased throughput from drivers
An early adopter of Returns Automation in the wholesale auto industry with annual sales of ~$13 million has forecasted returns savings of $75,000+ in just the first year of using the software. Along with this, we continually hear feedback from end customers about how much better the returns process has been since their suppliers have implemented Returns Automation. This is the type of positive impact we hope to make on the reverse logistics process and is why we passionately believe in this solution.
Have other questions you want answered? Talk with our team or request a live demo to learn more!
Have questions or want to learn more? Contact our team today to discover how Elite EXTRA can streamline your last mile logistics. Fill out the form or contact us from the email or phone number below to start a conversation.
Email Us: sales@eliteextra.com
Call us: 1.888.484.8729 
We look forward to working with you!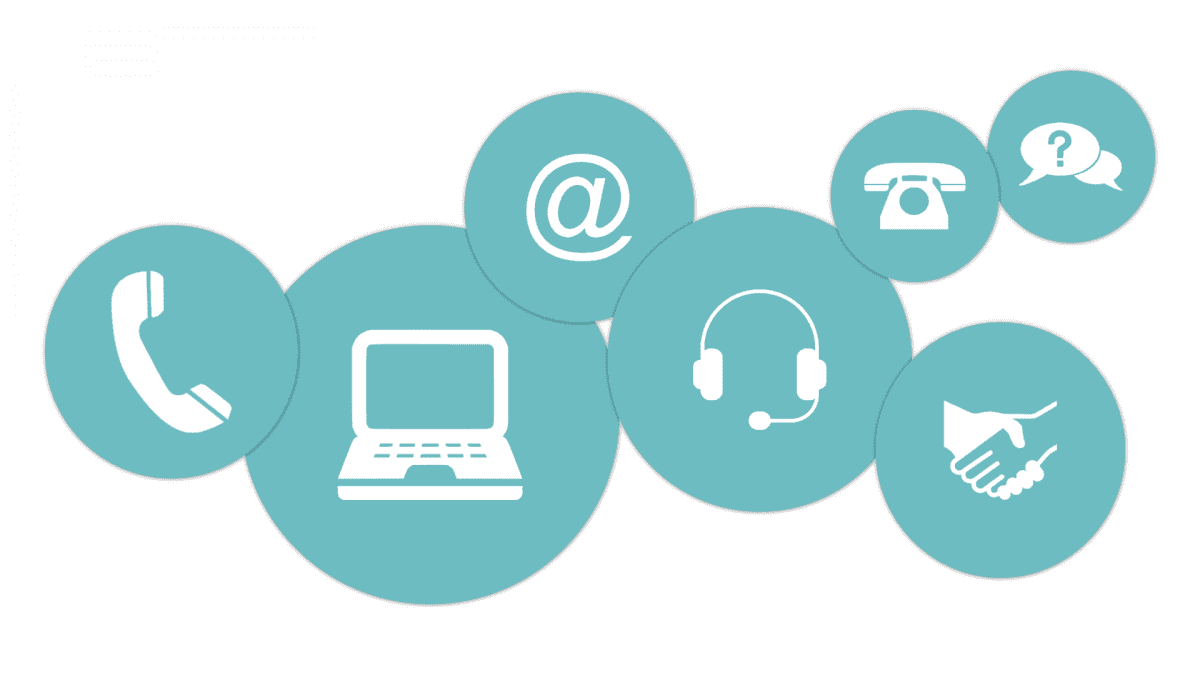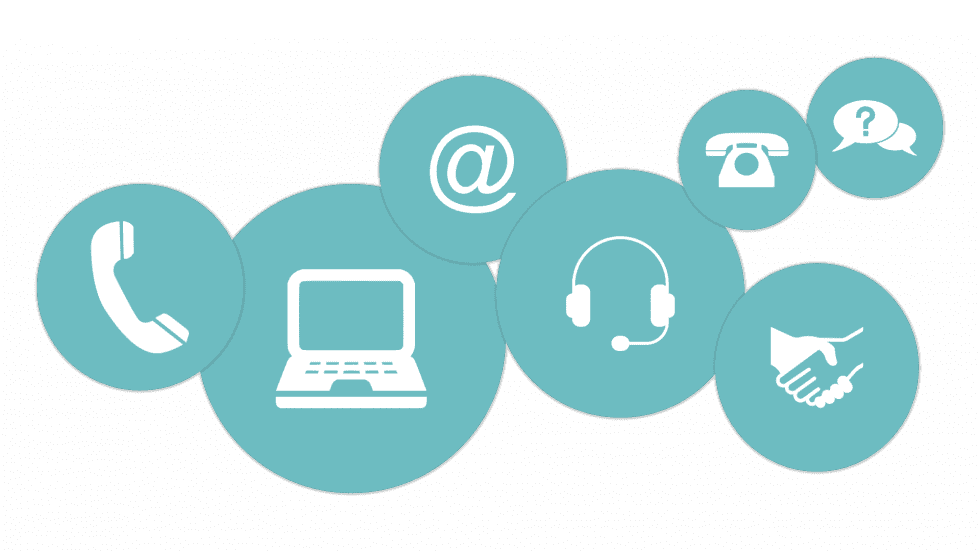 Please fill out the form: