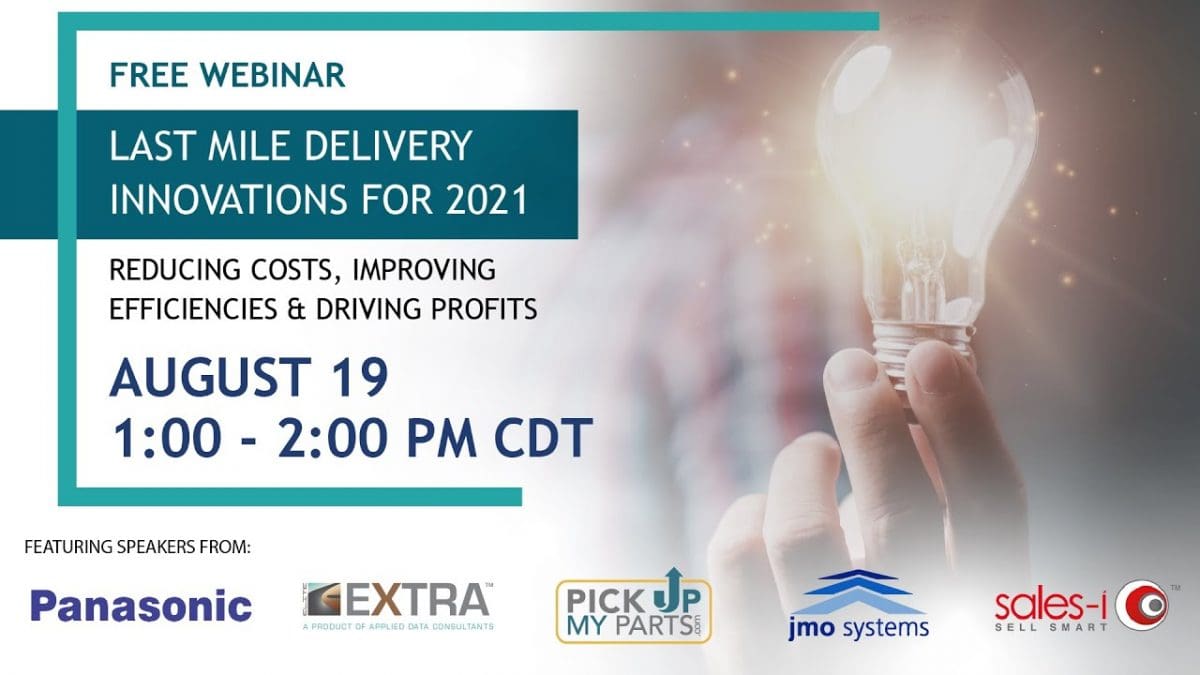 Reducing costs, improving efficiencies & driving profits
2020 has brought chaos and multiple business disruptions to last mile deliveries, and companies are continuing to look for new and improved methods to overcome those challenges.
Our hand selected panel of speakers have been on the front lines of developing technology to help overcome 2020 last mile delivery challenges, to not only help business recover in 2021, but to accelerate and improve the bottom line. Innovative technology and ideas will be shared from top industry leaders that you can use right away to build a strong and thriving 2021.
Agenda:
Brief Intro to Panel
New and Innovative Tools to Align Sales and Operations in 2021
Innovative Inventory Tips That Will Improve Your Bottom Line
Three Last Mile Delivery Ideas You Must Implement Now
Tools and Strategies to Manage and Streamline Product Returns in One Place
5 Features to Look for When Choosing a Mobile Device for Your Technicians, Drivers, and Salespeople
Questions & Answers
Please fill out the form to download this webinar:
Once submitted, a copy of the webinar recording will be sent to your email