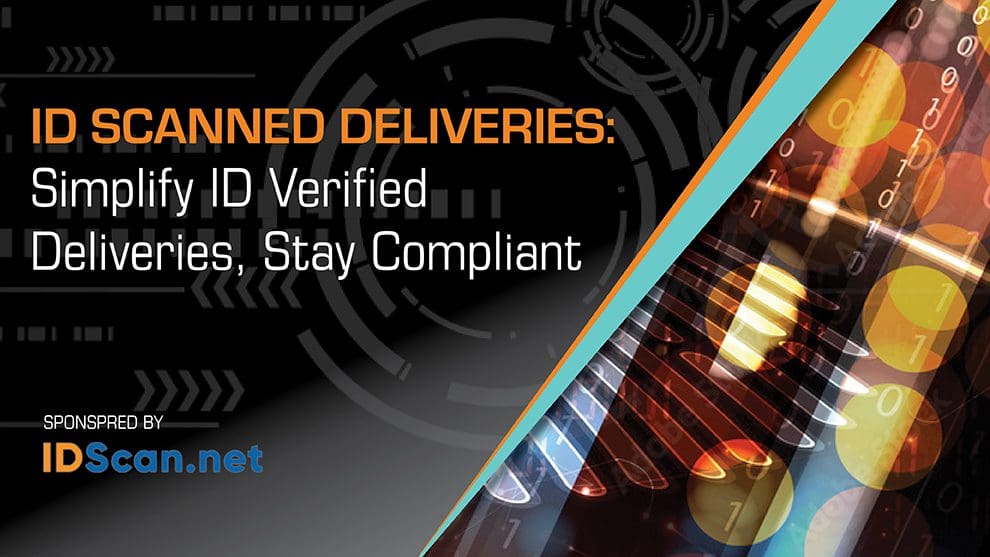 Simplify ID verified deliveries, stay compliant
Learn how simple ID verification is helping customers across the US and Canada grow their businesses. Demand for delivered goods has exponentially grown over the past 12 months. Pandemic aside, businesses are using delivery as a means to grow.
Customers are requesting more delivery and production options. This includes products that are private to the customer or products that are regulated by law. ID scanning technology assists businesses by efficiently and accurately scanning ID's prior to delivery. Learn how this technology is helping businesses not only stay compliant, but also grow with a simple click of a button.
During this webinar you will learn how:
Mobile ID scanning works and how quick and simple the process is
ID scanning helps businesses grow or establish their already existing delivery operations
Industries are using IDScan to improve the delivery experience for customers
Combining ID scanning with advanced dispatch can create an efficient and successful delivery process
Please fill out the form to download this webinar:
Once submitted, a copy of the webinar recording will be sent to your email