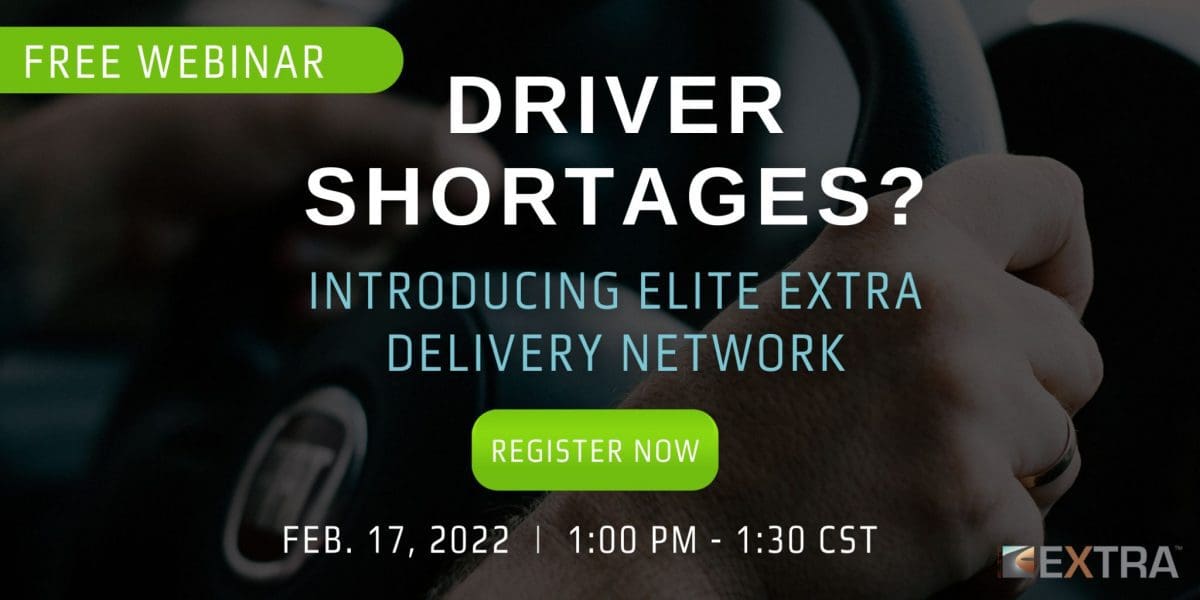 Solving driver shortages and streamlining operations with third party delivery
Staffing shortages are happening all over the world. Restaurants, wholesalers, and retailers are fighting to find employees to fill the demand gaps. These staffing shortages are equally impacting the transportation and delivery industries. How are businesses filling these driver shortages?
Introducing the Elite EXTRA Delivery Network. Since 2018 we have been pioneering, testing and rolling out our third party driver network to help meet growing delivery demands and fill gaps in driver shortages. In this 30 minute webinar we will show you how we have been simplifying delivery operations and empowering fleets by building a growing network of crowdsourced delivery providers. In this webinar we discuss what is to come with the Elite EXTRA Delivery Network in 2022, and what that means for improving your delivery operations.
Discussed in this Webinar:
How are businesses being impacted by driver shortages?
What are crowdsourced and third party fleets?
Do third party fleets still meet high levels of customer service?
How are businesses using crowdsourced fleets seamlessly alongside their own?
Are businesses saving time and money using third party fleets? Real cases discussed.
Quick demo of how easy it is to use the Delivery Network and what's coming for 2022 and beyond.
Please fill out the form to download this webinar:
Once submitted, a copy of the webinar recording will be sent to your email