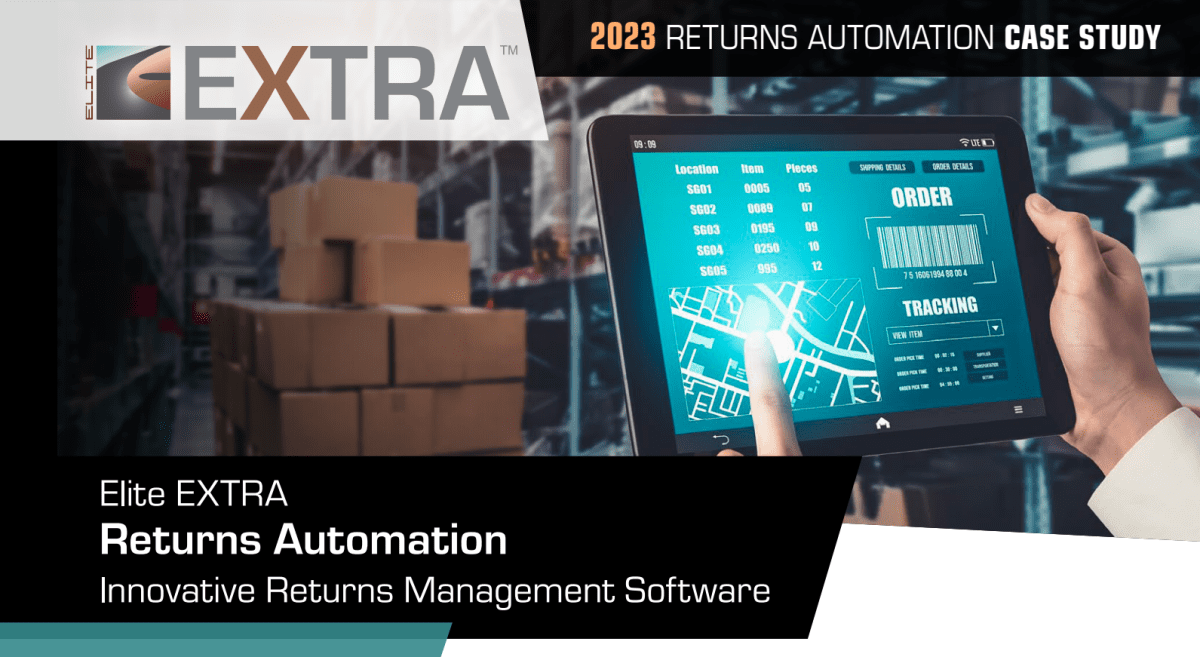 Sharing User Experiences of Elite EXTRA's Returns Management Software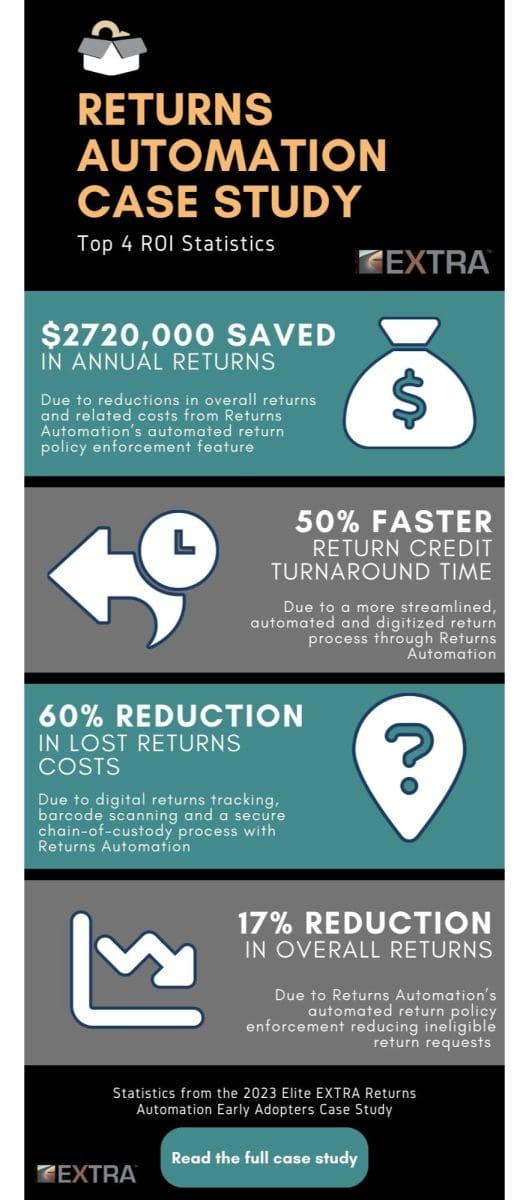 Nearly three months after our official launch of the Returns Automation product, we were curious to hear about the experiences that early adopters were having with the returns management software.
So, we set up meetings with several of our early users to hear what they had to say about their first few months using the solution. To ensure a wide range of experiences, the users we selected to interview came from multiple different companies and represented a variety of roles spanning from outside sales reps to operations managers.
We asked each of them a list of questions about their returns challenges before Returns Automation, the benefits they've seen after implementing it, and what their customers have been saying about their improved returns processes.
This case study white paper dives deep into the responses of these early users to unveil how Returns Automation has revolutionized their returns processes and driven clear ROI.
Thank you to our users who took part in the case study:
William Gardner, Outside Sales Representative, WCG
Scott Robbins, Parts Manager, WCG
Ken Putnam, Dispatcher, WCG
Howard Meeks, Parts Director, Ciocca
John Book, Parts Manager, Fuller Ford
Courtney Brandl, Office Manager, New Country Automotive
What they shared far surpassed our expectations. See for yourself by downloading the white paper below:
Please fill out the form to download this white paper:
Once submitted, a copy of the white paper will be sent to your email