Tonquin Corporation User Terms and Conditions Agreement
Effective Date: July 21, 2021
PLEASE READ THESE TERMS AND CONDITIONS CAREFULLY.
THIS TONQUIN CORPORATION USER TERMS AND CONDITIONS AGREEMENT (AS MAY BE AMENDED, AMENDED AND RESTATED, ETC., AS PROVIDED FOR IN SECTION 12) AND ANY AND ALL POLICIES AND AGREEMENTS INCORPORATED HEREIN BY REFERENCE, INCLUDING THE PRIVACY POLICY (COLLECTIVELY, THIS "AGREEMENT"), CONSTITUTE A LEGAL AGREEMENT BETWEEN YOU ("YOU OR "USER") AND TONQUIN CORPORATION ("TONQUIN")). THIS AGREEMENT CONTAINS PROVISIONS THAT, WITH LIMITED EXCEPTIONS, REQUIRES ALL DISPUTES BETWEEN YOU AND US WILL BE RESOLVED BY BINDING ARBITRATION. SECTION 6 SETS FORTH YOUR AGREEMENT TO ARBITRATE CERTAIN MATTERS BETWEEN YOU AND US, THE LIMITED EXCEPTIONS, AND THAT YOUR CLAIMS CANNOT BE BROUGHT AS A CLASS ACTION.
BY ACCESSING OR USING THE SERVICE (DEFINED BELOW) OR ANY OF THE PLATFORM (DEFINED BELOW), YOU AGREE THAT YOU HAVE READ, UNDERSTAND AND AGREE TO BE BOUND BY THIS AGREEMENT AND THAT YOU ARE OF LEGAL AGE TO FORM A BINDING CONTRACT. IF YOU DO NOT AGREE, OR ARE NOT OF LEGAL AGE, YOU MAY NOT USE THE SERVICE.
Tonquin is in the business of connecting independent couriers (the "Couriers" and each a "Courier") with Users (the "Service") for the delivery of automotive parts from one location to another (the "Delivery"). The Services provided to Users by Tonquin through its Platform (the "Platform"). Users access the Platform indirectly through a separate platform (the "Integrated Partner Platform") developed by APPLIED DATA CONSULTANTS, INC. D/B/A ELITE EXTRA (the "INTEGRATED PARTNER").
The Couriers consist of a network of independent contractors that provide delivery services. If you connect with a Courier through our Service, we will collect the combined Courier's fee and our fee from you and remit the Courier's fee to the Courier. Tonquin does not provide transportation services and is not a transportation carrier. Tonquin does not own, lease or operate any vehicles used by any Courier. Tonquin has no responsibility or liability for any Courier, including, without limitations, such Couriers acts or omissions while performing a Delivery for any User.
1. User Content, the Platform and the Service.
a. Tonquin owns all right, title and interest in and to the Service, the Platform and any content thereon except for third party information for which Tonquin has a valid right to utilize. Tonquin will have sole editorial control over the content on the Platform, including the presentation of any content provided by User (including feedback on the Services, the Couriers, promotional materials and logos, in whatever form) submitted through the Platform ("User Content"). User Content may include, without limitation, photographs, trademarks and logos. For the term of the Agreement and for six (6) months thereafter, User hereby grants Tonquin a royalty-free, worldwide, sub-licensable, transferable, fully paid-up, irrevocable right and license to use the User Content, including, without limitation, for marketing and promotion of the Service via any means now known or hereinafter developed. User owns all right, title, and interest in and to the User Content, subject to the license granted to Tonquin herein. Tonquin may remove User Content from the Service at any time and for any reason, including if it believes, in its sole discretion, that such User Content violates any applicable laws, infringes upon any third-party rights, or otherwise impacts the integrity of the Service.
b. Tonquin is sole owner of or has a valid license for the Services and Platform and all rights therein and except as explicitly provided in this Agreement, noting in this Agreement shall be deemed to grant a license or lease to you for any aspect of the Service or any other of our intellectual property.
2. Service Arrangement.
a. Pursuant to this Agreement you will have the right to use the Service (indirectly through the Integrated Partner Platform) for the sole purpose of requesting that a Courier make a Delivery by picking up an item from you and delivering it another individual, entity and/or other organization (each a "Person") or picking up an item from a Person and delivering it to you or another Person. Each Delivery performed by a Courier connected to you through the Service shall be a single and separate contractual agreement among you and us and you and the Courier making the Delivery.
b. To utilize the Service, you must follow and complete the items required by the Platform and the Integrated Partner Platform, as applicable to, among other things, inform the Couriers of the pick-up and drop off points for the Delivery, describe the item to be delivered, set the targeted time of Delivery and provide other information relevant for providing the Delivery. If you fail to provide the information required the Platform or the Integrated Partner Platform, as applicable, when attempting to use the Service, the requested Delivery may not occur or may not occur at the time or in the manner you desire and in any case under no circumstances will Tonquin be liable to you for any damages, losses, costs or expenses associated with any Delivery or failed Delivery.
c. Tonquin does not guarantee or make any kind of representation or warranty that any Couriers will be available to make any Deliveries or that any Carrier will perform the Delivery in the manner requested by you.
d. You may cancel your request for a Delivery made through the Service at any time, subject to the cancellation fee plus any applicable tolls and other third-party charges incurred by the Courier as set forth in Section 3.
3. Cancellation.
If you cancel your request for a Delivery after a driver has been assigned, you must pay the cancellation fee as follows plus all applicable tolls and other third-party charges incurred by the Courier:
If cancellation is post-driver assignment but prior to pick up, then the cancellation fee will be the greater of $5.00 or 10% of quoted price. If cancellation is after pick up, then the cancellation fee will be the full quoted price multiplied by 2.
4. User's Representations, Warranties and Covenants.
a. By using the Service, you expressly represent and warrant to us the following: You have the required power and authority to enter this Agreement and if you are an individual, you are at least 18 years old. Your use of the Service is for your sole, personal or internal business use (e.g., you are not reselling, directly or indirectly, the Service). Your entering into this Agreement, and your registration with Tonquin and use of the Service is in compliance with and not in violation of any and all applicable laws and agreements to which you are a party and you agree to comply with all applicable laws while using the Service. If you are an entity, association or trust, you are duly organized, validly existing and in good standing under the laws of the state of your formation and each other state where you are required to be registered and in good standing, you have the full power and authority to operate your business and conduct deliveries contemplated by this Agreement. You have accepted, duly executed and delivered (by accepting the terms hereof, clicking the acceptance, using the Service or otherwise) this Agreement and this Agreement constitutes the valid and binding obligation of you and is enforceable against you in accordance with its terms.
b. You may only access the Service using authorized means, which currently is indirectly through the Integrated Partner Platform. It is your responsibility to check to ensure that you are properly logged into your account on the website. Tonquin is not liable if you fail to properly log on to the Platform through the Integrated Partner Platform.
c. By using the Service, you agree that:(i) You are the sole authorized user of your account through the Service.(ii) The Platform and the Service, in all their respective forms, contains proprietary content that is the property of Tonquin, some of which is protected by law.
(iii) You will only use the Service for delivering items to a Person; you will not use the Service for delivering or storing any unlawful material, for deceptive or fraudulent purposes or any unlawful purpose.
(iv) You will not modify any part of the Platform or any content displayed through any part of the Platform.
(v) You will not, directly or indirectly, copy, create, compile or distribute any part of the Platform, collection, compilation or other directory of information from any content displayed or otherwise obtained through the Platform or Service, except for bookkeeping purposes and effecting a Delivery in accordance with the terms of this Agreement.
(vi) The information you provide to us when you register with us or otherwise communicate with us is accurate, you will promptly notify us of any changes to such information, and you will provide us with whatever proof of identity we may reasonably request.
(vii) You own or have a valid license for the User Content and can grant to Tonquin the above rights with respect to the User Content without causing a violation of applicable law or any contract.
(viii) You will keep secure and confidential your account password or any identification credentials we provide you which allows access to the Platform and Service.
(ix) You accept responsibility for all activities that occur under your account with us.
(x) You must notify us immediately if you believe that your account with us is no longer secure.
(xi) You will only use the Service for your own use and will not directly or indirectly resell either the Software or Service to a third party.
(xii) You will not modify, alter, reproduce, reverse engineer, distribute or sell any part of the Platform or the Service or make the Service.
(xiii) You will not to gain access to any portion of the Platform that is not intended to be accessed by you or others similar to you (e.g., coding, database information, etc.).
(xiv) You will not impair the operation of the Platform or the Service.
(xv) You are responsible for any applicable taxes for your use of the Service.
5. Third-Party Interactions.
The Platform may contain links to third-party websites, applications and/or advertisements. The Service links Couriers to you. Tonquin shall have no responsibility, obligation or liability for any transaction between you and any third-party, including, interactions between you and the Couriers and you and any third-party website accessed from the Platform. Any transaction between you and any third-party is solely between you and the third-party. You must make whatever investigation you deem appropriate before transacting with any third-party.
6. Dispute Resolution and Arbitration.
a. PLEASE READ THIS SECTION 6 CAREFULLY. YOU UNDERSTAND AND AGREE TO ARBITRATE DISPUTES REGARDING, OR FOR ANY BREACH OF, THE INTERPRETATION OR THE ENFORCEMENT OF, THIS AGREEMENT AND/OR ANY MATTERS RELATING TO THE PLATFORM OR THE SERVICE WITH TONQUIN AND THAT THERE ARE LIMITS UPON THE MANNER IN WHICH YOU CAN SEEK RELIEF. YOU FURTHER UNDERSTAND AND AGREE THAT BY ENTERING INTO THIS AGREEMENT YOU AND TONQUIN ARE HEREBY AND ARE EACH WAIVING THE RIGHT TO A TRIAL BY JURY OR TO PARTICIPATE IN A CLASS ACTION. THIS SECTION 6 OF THIS AGREEMENT SHALL BE REFERRED TO AS THE "ARBITRATION AGREEMENT".
b. LIMITATIONS ON ARBITRATION: Notwithstanding the provisions of this Section 6, Tonquin and you both agree that nothing in this Agreement will be deemed to waive, preclude or otherwise limit the right of either Tonquin or you to seek injunctive or other equitable relief for misuse of intellectual property rights, with respect to the confidentiality obligations in this Agreement and continued breach of this Agreement.
c. ARBITRATION RULES AND FORUM: Any arbitration between you and Tonquin will be governed by the Federal Arbitration Act ("FAA") and the laws of the State of New York to the extent not preempted by the FAA and shall be administered in accordance with the Commercial Arbitration Rules of the American Arbitration Association to the extent not in conflict with the FAA. To begin an arbitration proceeding, the moving party must send a written notice in accordance with Section 14 to the other and such notice shall include a reasonably detailed description of the matter desired to be brought to arbitration. You and Tonquin agree to use good faith efforts to resolve the matter directly, but if a resolution is not reached within 30 days after the notice is received, either party may commence an arbitration proceeding. The arbitrator shall have exclusive authority to resolve every aspect of the matter and will to decide the rights and liabilities, if any, of both you and Tonquin with respect to the matter before the arbitrator. The arbitrator may not consolidate more than one party's claim. The arbitrator shall have the authority to grant any remedy or relief to either party under applicable law, the FAA and this Agreement with the same authority that a judge in a court of law would have. The arbitrator will issue a written statement of decision sufficient to describe the essential findings and conclusions, including the calculation of any damages awarded, subject to the terms of this Agreement. Unless otherwise agreed by the parties, any arbitrator must be a licensed attorney who has practiced business and/or commercial litigation law for at least 10 years, and shall be chosen by the parties within 15 days from lists of qualified persons provided by the AAA who shall be trained or certified in arbitration. The arbitrator's decision is final and binding on all parties. Notwithstanding anything to the contrary, you and Tonquin hereby irrevocably agree that the exclusive venue for any arbitration pursuant to this Agreement shall be held exclusively in Onondaga County, New York State.
d. FEES: The payment of any fees will be decided by the FAA rules.
e. SURVIVAL: The Arbitration Agreement will survive any termination of this Agreement.
f. MODIFICATION: Notwithstanding any provision in this Agreement, we agree that any modifications or material change to the Arbitration Agreement will not apply to any claim for which a notice of Arbitration under this Section 6 has been received.
7. Limitation on Liability and Indemnification.
To the fullest extent permitted by applicable law, and other than as expressly provided in the Agreement, TONQUIN DISCLAIMS ALL WARRANTIES, EXPRESS OR IMPLIED, IN CONNECTION WITH THE SERVICE, INCLUDING THE IMPLIED WARRANTIES OF MERCHANTABILITY FITNESS FOR A PARTICULAR PURPOSE, THE AVAILABILITY OF THE SERVICE, OR THE AVAILABILITY OF RELIABILITY OF OR SERVICES PROVIDED BY THE COURIERS. The Service is provided on an "AS IS" and "AS AVAILABLE" basis.
Claims for a loss shall be handled as follows:
Claim for Loss. If User submits a Shipment Request, the Driver accepts the Shipment Request, the Driver picks-up the Product and while the Product is in the Driver's possession is subsequently:
(a) damaged, (b) destroyed, or (c) does not arrive at the drop off location and the Driver has failed to provide Proof of Shipment, User may submit a claim for reimbursement subject to the conditions outlined below (each a "Shipment Claim" or collectively, the "Shipment Claims").
Filing a Claim. User should file a Shipment Claim with Partner within twenty-four (24) hours of the Shipment event resulting in the loss, damage, or no Proof of Shipment. All Shipment Claims must include the supporting information or documentation outlined below to allow Insurance Partners (as defined below) to complete their investigation.
Supporting Information. For Shipment Provider to process a Shipment Claim, the following information must be submitted from User via Partner:
Unique identifier of the Shipment
Date Product Intended to be Delivered
Pick-Up and Drop-Off Addresses
Description of the Product, including pictures of the Product from different angles
Description of the damage or destruction
The value of the loss, damage, or package not delivered, including repair estimates for damaged Products.
Consideration of Damaged or Destroyed. A Product is considered damaged if the Product is able to be repaired so it can be used for its intended purpose. A Product is considered destroyed if the Product cannot be repaired or cannot be used in any way for its intended purpose.
Action. Each Claim will be either investigated by Shipment Provider or submitted to Shipment Provider insurance partners (each an "Insurance Partner" or collectively, the "Insurance Partners") to conduct an investigation. The Shipment Provider or Insurance Partner will make multiple attempts to reach out to Merchant during the first forty-eight (48) business hours from the date of the Shipment Claim submission. Shipment provider may assign to Insurance Partners responsibility for resolving a Shipment Claim, which would include any negotiated settlement amount.
Claims Shipment Provider does not Support. Shipment Provider does not support any Shipment Claims that relate to the following(a) quality, (b) quantity, (c) safety, (d) use, (e) damage or destruction of fragile items.
Tonquin will not, under any circumstances, be liable to User for indirect, willful, punitive, consequential, incidental, special or exemplary damages, arising out of or related to this Agreement, the Services, or the actions or inactions of any Courier, including, but not limited to lost profits, loss of business, loss or inaccuracy of data of any kind, whether based on contract, tort or any other legal theory, even if the party is apprised of the likelihood of such damages occurring. Tonquin's maximum liability under the Agreement will be the amount of commissions earned by Tonquin from you during the six (6) month period immediately prior to the event which gave rise to such damages. The foregoing limitations will survive and apply even if any limited remedy specified in the Agreement is found to have failed its essential purpose.
You shall indemnify and hold harmless Tonquin and its affiliates and their respective officers, directors, employees, owners and agents from all claims, demands, losses, expenses, costs and liabilities, including reasonable attorneys' fees, arising out of or in connection with (i) your access to the Platform or use of the Services, (ii) your breach of this Agreement, (iii) Tonquin's use of your User Content or (iv) your violation of the rights of any third party.
8. Governing Law and Exclusive Venue.
This Agreement shall be governed, construed and interpretation in accordance with and all claims and disputes arising out of or relating to this Agreement will be governed by the laws of the State of New York, or the FAA, as applicable, notwithstanding any conflict of law rules.
You and Tonquin hereby irrevocably submits to the exclusive jurisdiction of the applicable state or federal court sitting in Onondaga County, New York State over any action, suit or proceeding permitted to be brought in a court relating to or arising out of this Agreement and/or the Service. Each Party agrees that a final judgment (after taking into account any appeal rights) in any such suit, action or proceeding shall be conclusive and may be enforced in other jurisdictions by suit on the judgment or in any other manner provided by law.
9. Assignment.
You may not assign or transfer your rights or obligations under this Agreement, in whole or in part, by operation of law or otherwise. Tonquin may assign or transfer these Terms, in whole or in part, at any time to any entity without notice or your consent.
10. Termination.
Tonquin may modify or discontinue any aspect of the Service, or may modify, suspend or terminate your access to any aspect of the Platform for any reason, without notice to you, and without liability to you or any third-party. You may terminate using the Service at any time by no longer submitting requests for deliveries without notice to Tonquin and at any time and for any reason. You may terminate this Agreement by providing notice to Tonquin that you desire to terminate this Agreement. This Agreement will remain binding on you and Tonquin even after it is terminated.
11. Confidentiality.
a. Confidential Information" means any information or material relating to or about Tonquin, its, asset, its business and/or the Service, whether disclosed before or after the date of this Agreement. Notwithstanding the foregoing term, the Confidential Information shall not include any information that: (i) becomes generally available to the public other than by a breach of this Agreement or any other restrictions on nondisclosure or nonuse outside of this Agreement; or (ii) generally made available to third parties by Tonquin without restriction on disclosure or use.
b. You hereby covenant and agree that any and all Confidential Information relating to, arising out of, or associated with Tonquin, its business, the Platform and/or the Service that is known, disclosed to or learned by you and/or any of your employees, agents, consultants, independent contractors, officers, directors and owners will not be utilized by you or any of them except in connection with using the Service and will be kept by you and will be required to be kept by them in strict confidence and not be disclosed to any individual, entity, organization or otherwise (each a "Person"), unless such disclosure is authorized by Tonquin, in which case the Person who becomes privy to the Confidential Information shall be required to agree in writing to abide by the terms of this Section 11 as if such Person were a party to this Agreement. Any breach of this covenant by any employees, agents, consultants, independent contractors, officers, directors and owners of you shall be deemed a breach of this covenant by you.
c. You and your, employees, agents, consultants, independent contractors, officers, directors and owners may disclose any Confidential Information that is required to be disclosed by applicable law. If disclosure is required, such Person shall give Tonquin as much advance notice as possible so that Tonquin may seek a protective order or take other action reasonable in light of the circumstances.
d. You acknowledge that the restrictions set forth in this Section 11 are reasonable in scope and essential to Tonquin entering into this Agreement and protecting the business of Tonquin and its affiliates.
e. You recognize and agree that in the event of a breach of this Section 11, money damages would be inadequate and Tonquin would have no adequate remedy at law. Accordingly, you agree that Tonquin shall have the right, in addition to any other rights and remedies existing in its favor, to enforce its rights and the breaching party's obligations under this Agreement not only by an action or actions for damages, but also by an action or actions for injunctive and/or other equitable relief, in either case without posting a bond or other security, in order to enforce or prevent any violations of this Agreement.
12. Modification of these Terms.
We reserve the right to amend, amend and restate, update and/or modify the terms of this Agreement at any time without prior notice, and such changes will be effective immediately upon being posted on the Platform and binding on you. In the case of material change(s) to this Agreement, we will make a reasonable effort to notify you of the change. Material changes to this Agreement shall be effective upon (1) your first use of the Service after you have received actual notice, or (2) thirty (30) days from the posting of such change on the Platform, whichever is earlier. Disputes arising under this Agreement will be resolved in accordance with the version of this Agreement in place at the time the dispute arose.
13. General.
a. If any provision of the Agreement shall be deemed invalid or unenforceable, that provision shall be struck to the extent it is invalid or unenforceable and it shall not affect the validity of the remainder of such provision or remaining provisions of this Agreement, which shall remain in full force and effect; provided, however, that the parties agree to revise the invalid or unenforceable provision to the extent necessary to make it valid and enforceable and accomplish as close as possible the original intent of the parties.
b. This Agreement is the final, complete and exclusive Agreement of the parties with respect to the subject matter hereof and supersedes and merges all prior discussions between the parties. Nothing in this Agreement shall supersede, amend or modify the terms of any separate and subsequent agreement(s) between you and Tonquin. This Agreement shall be binding upon and inure to the benefit of you, us and our respective successors and assigns.
14. Notices.
All notices, requests, consents, and other communications under this Agreement shall be in writing and shall be deemed delivered (i) three (3) business days after being sent by registered or certified mail, return receipt requested, postage prepaid, (ii) one business day after being sent via a reputable nationwide overnight courier service, (iii) when sent, if sent by electronic mail or facsimile during normal business hours, and if not sent during normal business hours, then on the next business day (iv) upon delivery if personally delivered, in each case to the intended recipient or (v) upon delivery to you, if sent by Tonquin through the Service. The contact information for Tonquin and you are as follows:
a. Tonquin Corporation
235 Harrison Street MD#31
Syracuse, NY 13202
Email: support@tonquin.com
b. For You: To the most recent address (including email address) you have provided to Tonquin. You are responsible for providing Tonquin with your most current contract information, including physical mailing address, telephone number and email address. You consent to receive communication from Tonquin by email, through the Service and you agree that all communications provided to you electronically satisfy any legal requirements that such communications would satisfy if they were in writing.
Have questions or want to learn more? Contact our team today to discover how Elite EXTRA can streamline your last mile logistics. Fill out the form or contact us from the email or phone number below to start a conversation.
Email Us: sales@eliteextra.com
Call us: 1.888.484.8729 
We look forward to working with you!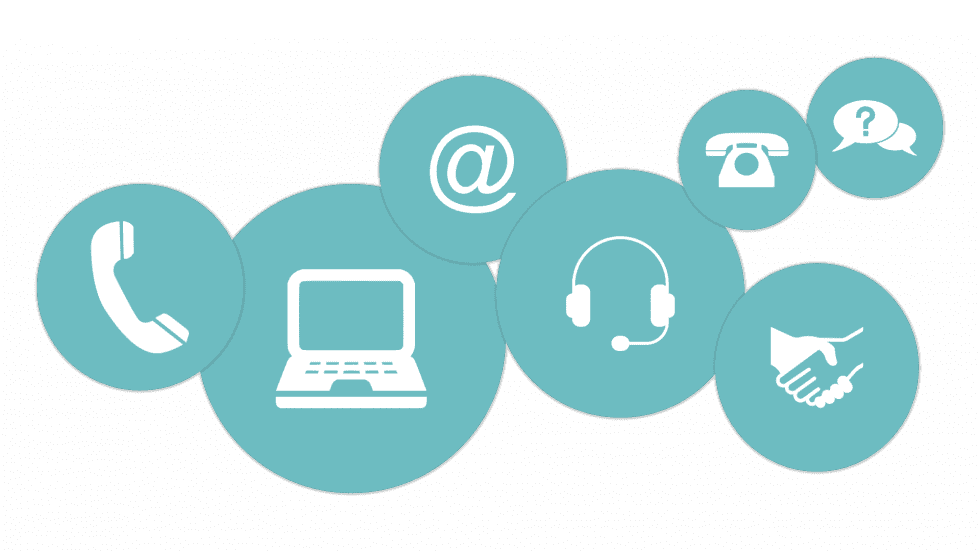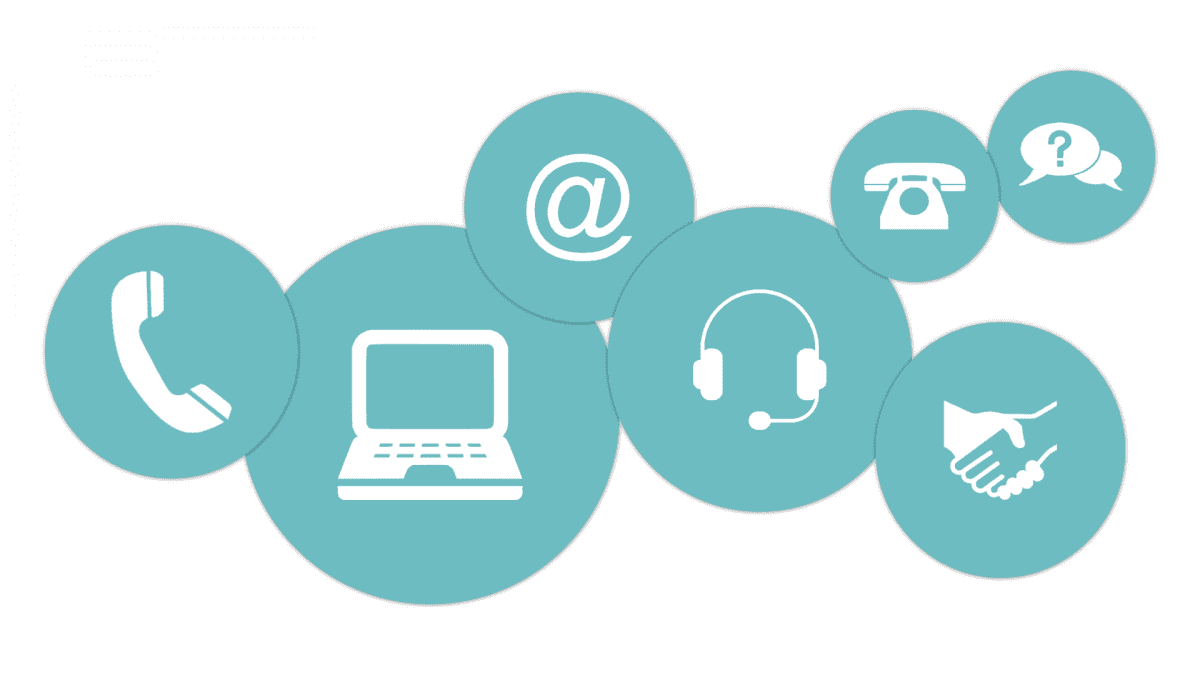 Please fill out the form: