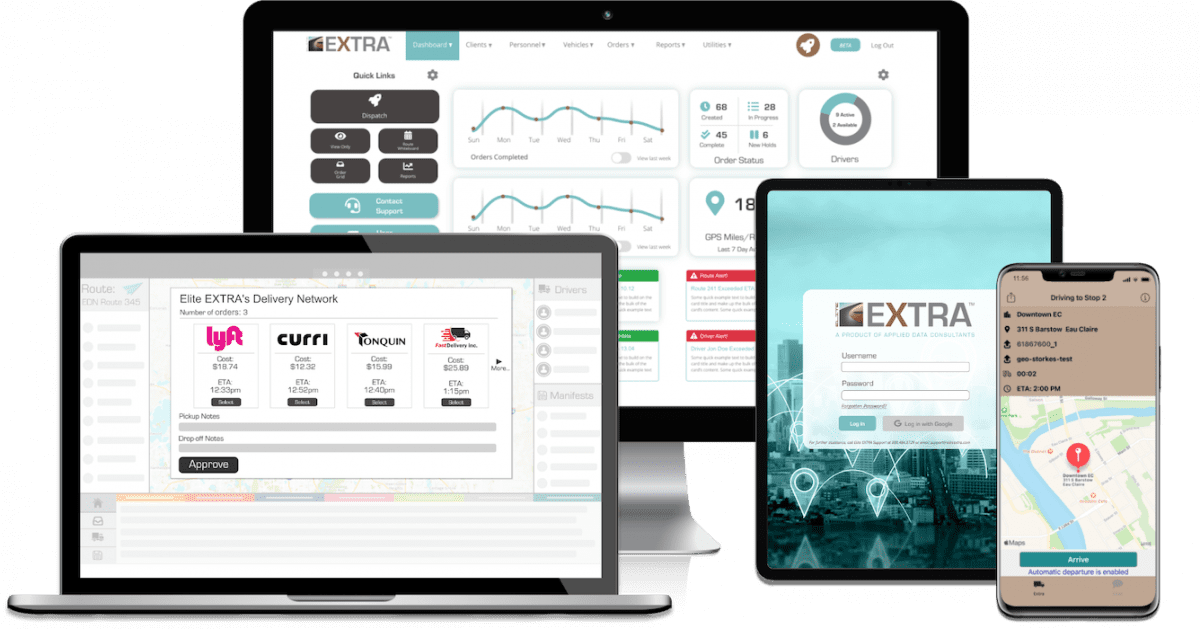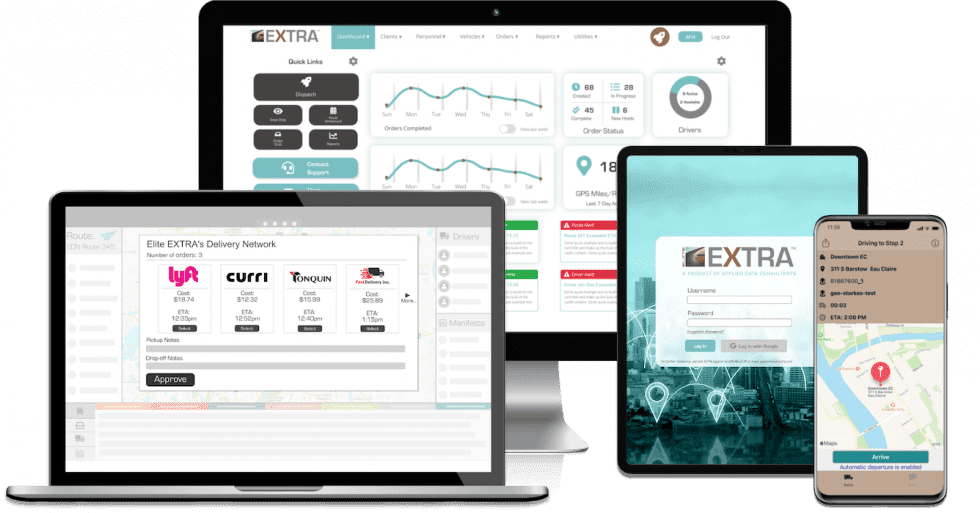 Elite EXTRA is an advanced dispatching software that can be accessed anywhere with a web browser and an internet connection. It can be integrated directly with your ordering platform to continually ingest orders, making route building and dispatching simple and efficient. After dispatching, your drivers will use the free EXTRA driver app to report their departures, arrivals, deliveries, and pickups. The app allows dispatchers and drivers to easily communicate in real-time, and Elite EXTRA allows dispatchers to see drivers' locations and estimated arrival times to inform their route and delivery decisions.
Robust Reporting
How do you know if your routes, drivers, and vehicles are performing well? Elite EXTRA offers over 80 different types of advanced reporting that allow you to do a deep dive into your routing and dispatching operations. The robust reporting features allow you to look at your route data by date, driver, vehicle, zone, and more depending on your site setup. Data helps you make informed decisions that cut costs, increase efficiency, and provide you with a high level of return on your investments.
Once you find reports that are particularly useful to your business needs, Elite EXTRA also offers an auto report feature that can be easily enabled by entering an email address and establishing a schedule of when you want the reports directly emailed. This allows you to have a constant pulse on the productivity of your business while saving you time.
How Has Elite EXTRA Helped Our Customers?
RETURN ON INVESTMENT HAS BEEN REALIZED
We run a complex network of parts deliveries through several hub locations between two major delivery areas. Utilizing Elite EXTRA has allowed us to visualize each of our delivery routes and drivers, so that we may pinpoint areas of overlap and inefficiency and adjust to meet our high standards. Our return on investment has been realized by accurately tracking transfers between two markets, eliminating dead hauls back to the point of origin, and greatly reducing the number of overlapping routes and multiple delivery stops at a single customer.
-John Figueira Parts Manager AutoNation, Mercedes-Benz Stevens Creek
CUT EXPENSES
…EXTRA didn't create revenue, it cut expenses, mainly human and fuel resources. Today I'm doing more volume with only a marginal increase in expense. Without EXTRA I can't imagine spending my way into more return. We are earning more revenue because we are better, faster, and different.
-Rick Monteiro Parts Director Jack Powell Chrysler Jeep Dodge
Learn More
For more information about Elite EXTRA's dispatching software and advanced reporting options, please visit eliteextra.com, or contact our Sales Team at 1-888-484-8729 or sales@eliteextra.com.