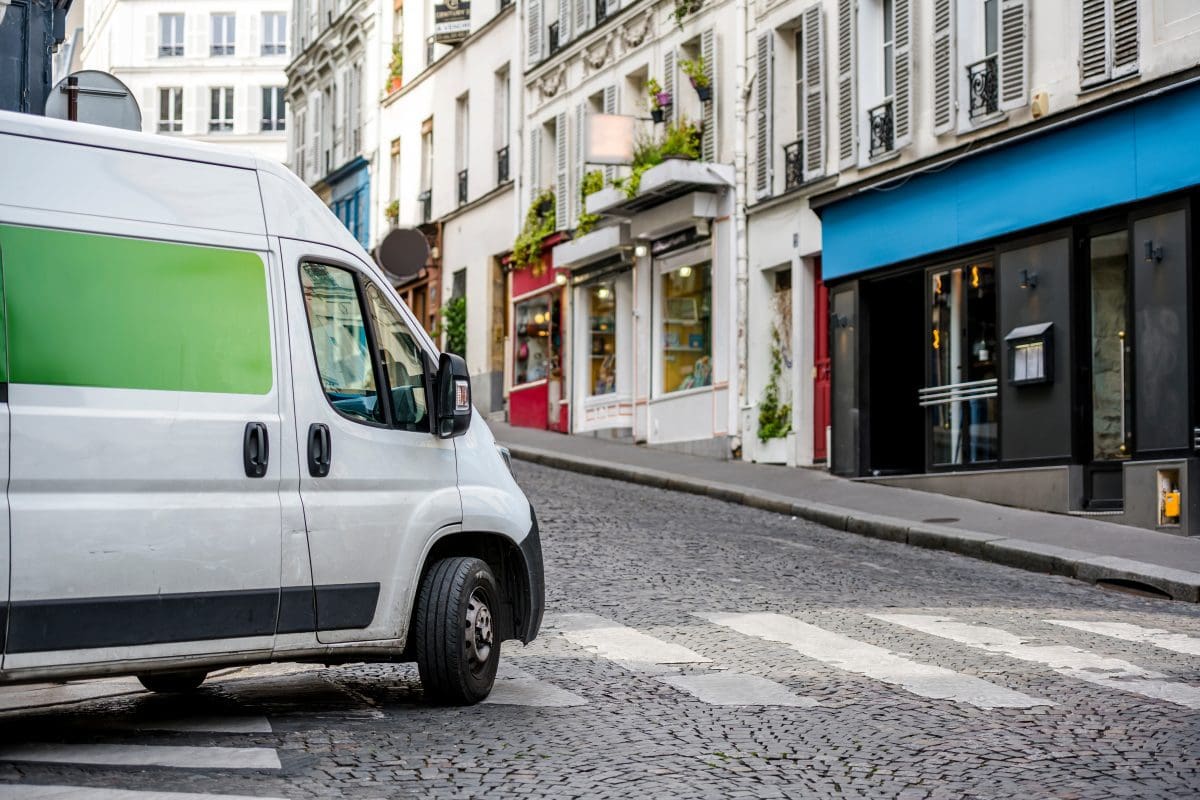 How many delivery drivers does it take to screw in a light bulb?
I don't know, they are all stuck in traffic.
Need a better solution to optimize your last mile deliveries and logistics? Is there a way to dispatch more efficient routes to your drivers, even taking traffic into consideration?
The phrase "last mile delivery" has recently become popular in the delivery industry, but what does it actually mean? Last mile delivery describes the delivery of products from the warehouse or transportation hub to their final customer destination. The goal for businesses is to deliver these goods as quickly and efficiently as possible. With traffic, a driver shortage, scheduling logistics, and more, how do you ensure your customers are having a superb delivery experience so they keep ordering more?
When trying to manage these challenges and demands, delivery businesses are turning to last mile logistics solutions to help them better manage their last mile deliveries. Elite EXTRA can help make your last mile deliveries efficient, cost-effective, and a positive experience for your customers.
Elite EXTRA
Elite EXTRA is an innovative dispatching technology that can be accessed anywhere with an internet connection and a web browser. Elite EXTRA is fully integratable with other software and ordering platforms, allowing for the continuous ingestion of orders throughout the day. This provides a seamless experience for your dispatching staff. EXTRA can also send certain information back to other programs to better serve our customers.
Elite EXTRA optimizes routes for your delivery drivers or service technicians in a variety of ways to manage your delivery and pickup requirements. Drivers can use EXTRA's free driver app to manage their routes. This provides the dispatchers with complete visibility, allowing them to make informed decisions about upcoming routes and orders. The EXTRA driver app also allows for real-time communication between drivers and staff, which can reduce confusion and inefficiencies.
Elite EXTRA's Features
Elite EXTRA offers a wide variety of features that can be customized to increase efficiency and improve your customer service when managing your last mile deliveries. Whether you only take advantage of our optimized route building and reporting capabilities, or you add on additional features, such as our text or email ETA alerts, auto-routing, or automated proof of delivery emails to your customers, you will quickly see the benefits of using Elite EXTRA for your last mile logistics planning.
GAME CHANGER
"EXTRA has been a game-changer for us when it comes to effectively meeting the delivery expectations of our customers. The ability to track our deliveries in real-time and be proactive in solving a potential problem rather than reacting after the fact has been huge. Being able to tell a customer your part will be arriving at a specific time rather than 'it's on the way' makes a big difference. Also, the reporting side of the program allows us to set performance goals for our people as well as show customers how we are performing for them."
-Ryan Samuels Vice President Buy Wise Auto Parts
Learn More
For more information about Elite EXTRA's last mile logistics technology, please visit eliteextra.com, or contact our Sales Team at 1-888-484-8729 or sales@eliteextra.com.