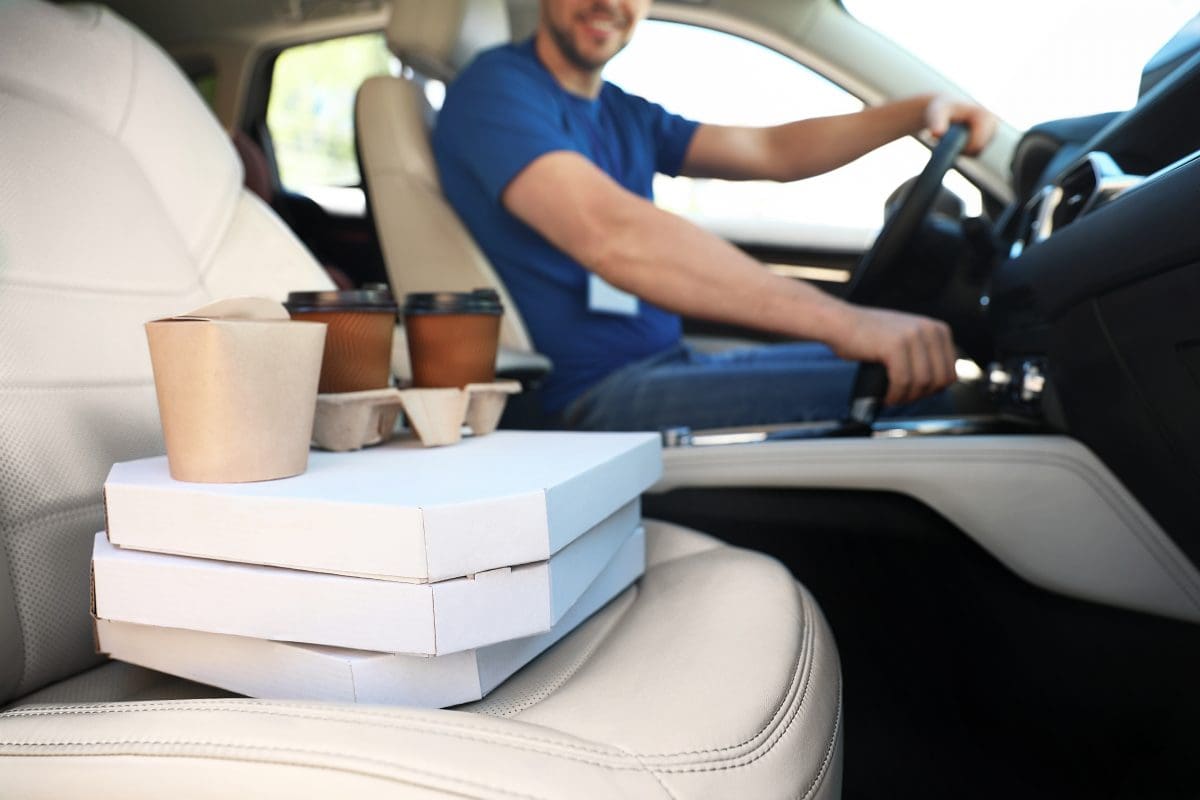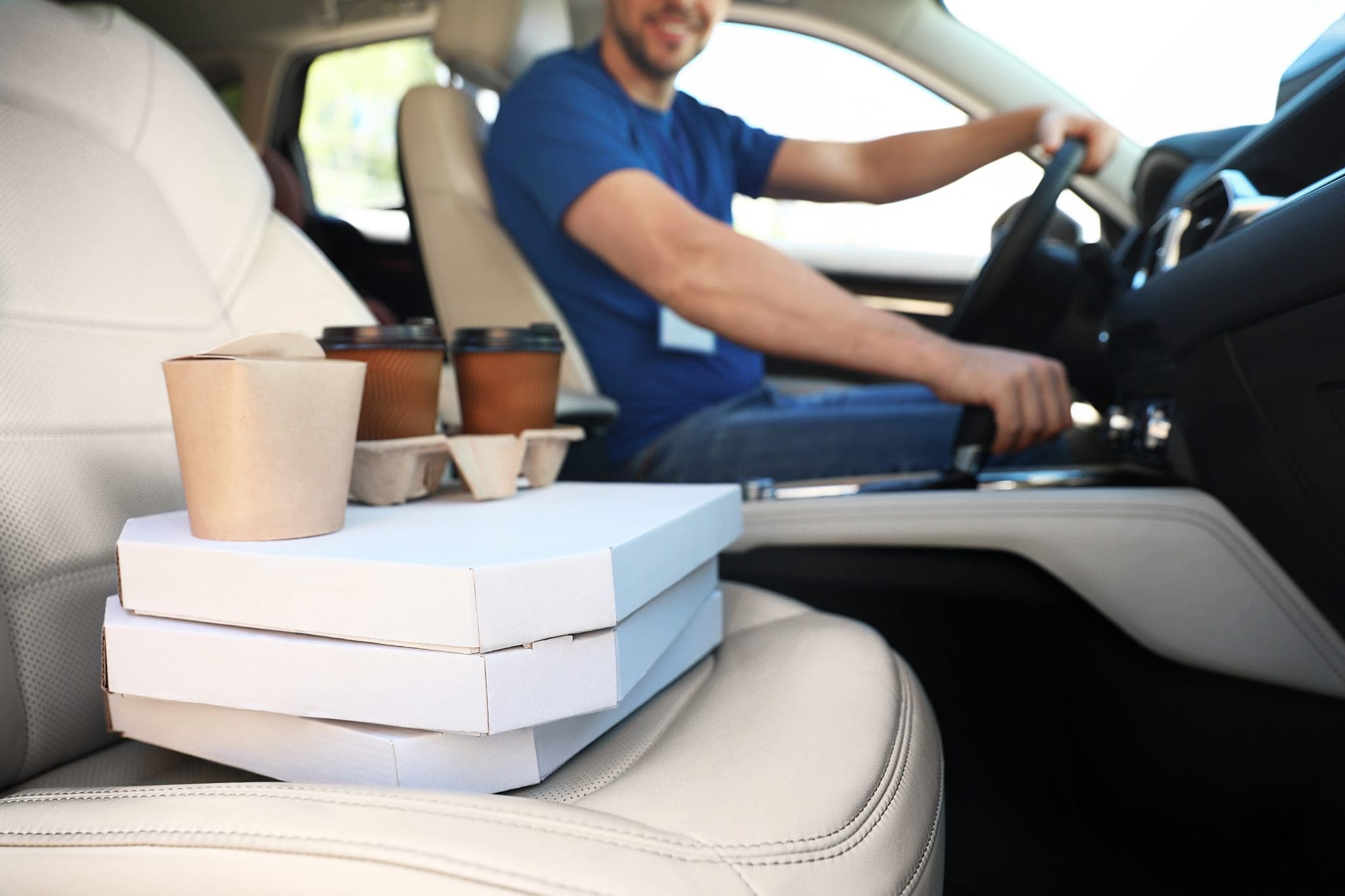 Many things have changed in the scope of the coronavirus pandemic. The food delivery industry is no different. There have been many new food delivery logistics trends that have arisen over the past year through the increased abilities of technology and the pressures of the coronavirus. These trends include real-time tracking of the delivery, the use of third party delivery companies, grocery delivery, contactless delivery, and food-based subscriptions.
Mobile Ordering and Real-Time Tracking
A major food logistics trend is the use of real-time tracking. Rarely heard of years ago, the ability to track food deliveries in real-time has now become a staple and common practice of the delivery industry. Online and mobile app ordering, coupled with increased and upgraded telematics software carried in each delivery vehicle, has allowed for this food logistics trend to emerge. Customers feel more satisfaction from the process by knowing exactly when the delivery is arriving. Real-time tracking helps ensure deliveries are delivered on time and to the correct addresses.
Grocery delivery has become a massive food logistics trend in the past calendar year. The idea of having surrogate shoppers pick out the basket of items selected online and then delivered or dropped off in the back of the customer's vehicle. This is a major development that was brought on very quickly. Prior to March 2020, these types of grocery deliveries were extremely uncommon and rarely used. Through an extreme spike in demand, grocers had to be flexible and quickly adapt to meet customer requirements. This food logistic trend required a strong response in logistics and a quick response time to service these customers.
Contactless Delivery and Payments
Another major food logistics trend to arise from the coronavirus is the ability for contactless delivery and virtual payment. Due to safety restrictions, delivery companies have had to rework many of their old procedures. Common practices such as requiring a signature or being paid at the time of delivery were put on hold. Major food delivery companies had to decide how to adapt their food logistics to create a safe delivery system without jeopardizing the certainty of delivery to the final customer. The industry began to learn towards an online payment at the time of ordering and having the payment be processed once the food is delivered. This two-step system ensures that both parties stay responsible for ensuring the completion of the delivery.
Food subscriptions are a food logistics trend that has been seeing a resurgence in popularity over the past several years. This trend rebirth has been led by brands such as HelloFresh, Freshly, and Every Plate. Meal subscription services retargeted their products to millennials and young adults who consider themselves too busy or inexperienced to cook full and healthy meals. These subscriptions have to navigate some logistical issues to ensure the meal kits show up on time and the food stays sanitary each day. Companies have tackled these potential roadblocks through superior last-mile delivery and the use of reusable and environmentally friendly frozen packaging. A positive of a food service being subscription-based is that the companies are able to plan optimized routes in advance of the delivery date, an advantage that traditional food delivery companies do not have. This logistical advantage allows for time and costs savings for subscription-based companies.