Fleet Telematics
Integrated Fleet Management Solution
Ensure driver safety and adhere to insurance requirements with Elite EXTRA's industry-leading telematics technology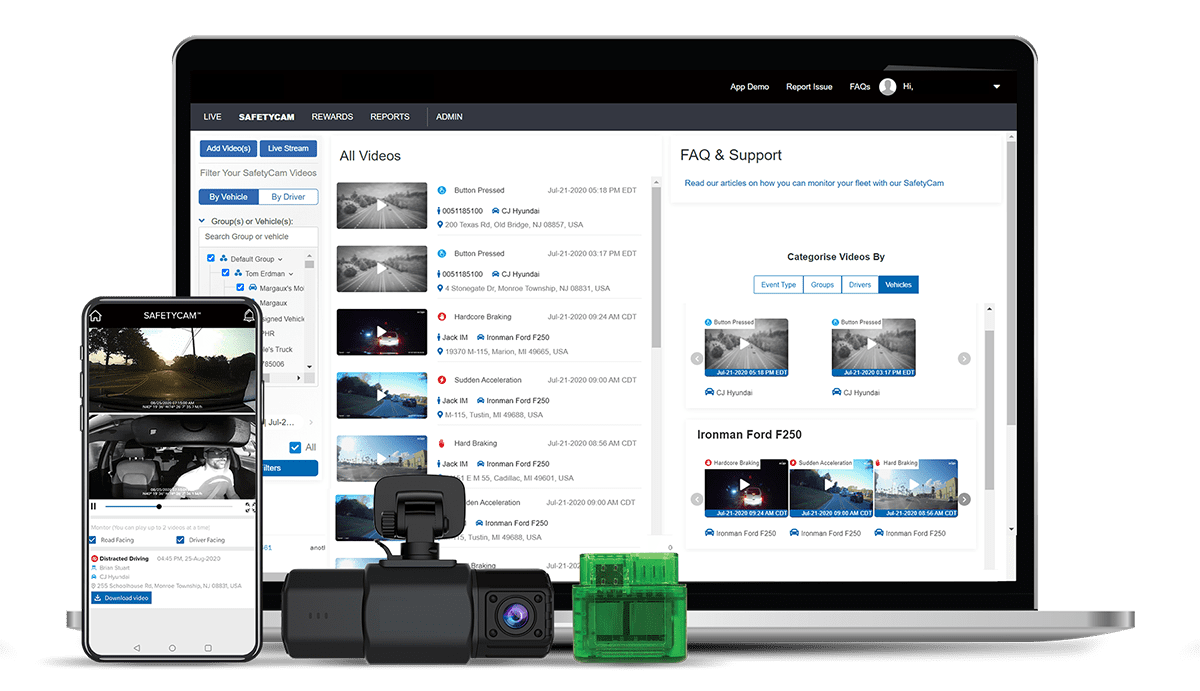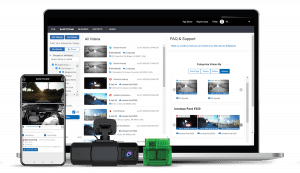 What can you expect from Elite EXTRA Fleet Telematics?
Elite EXTRA has been streamlining logistics operations for

325,000+

users since 2009
Vehicle diagnostics
Gather real-time vehicle data from your fleet including vehicle faults, maintenance reminders, driver alerts, and much more!
Insurance compliance
Abide by changing insurance requirements, receive insurance discounts, expanded coverage, and more
Safer drivers!
Telematics and camera technologies are proven to reduce accidents and improve drivers' abilities

"We recently implemented EXTRA and could not be more pleased with the performance and user friendly interface. Going from a manual paper system to a fully integrated web-based system has saved countless man hours and improved our overall efficiency dramatically. The transition was painless and quick, and within minutes we had our drivers dispatched and underway."
Steve Anderson | Freightliner of Utah

"Overall EXTRA has greatly improved our service to our existing customers and allowed us to expand and maintain a growing customer base while offering the same great service Undercar Plus is known for."
Ruben Dekhbachyan | UnderCar Plus

"Elite EXTRA's solutions are truly innovative, and their ability to integrate into business processes in multiple business verticals results in true business value. Innovative products and innovative applications of these products: that is Elite EXTRA."
Stephen Sigg | General Motors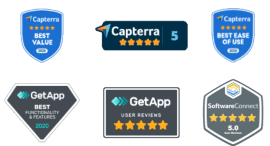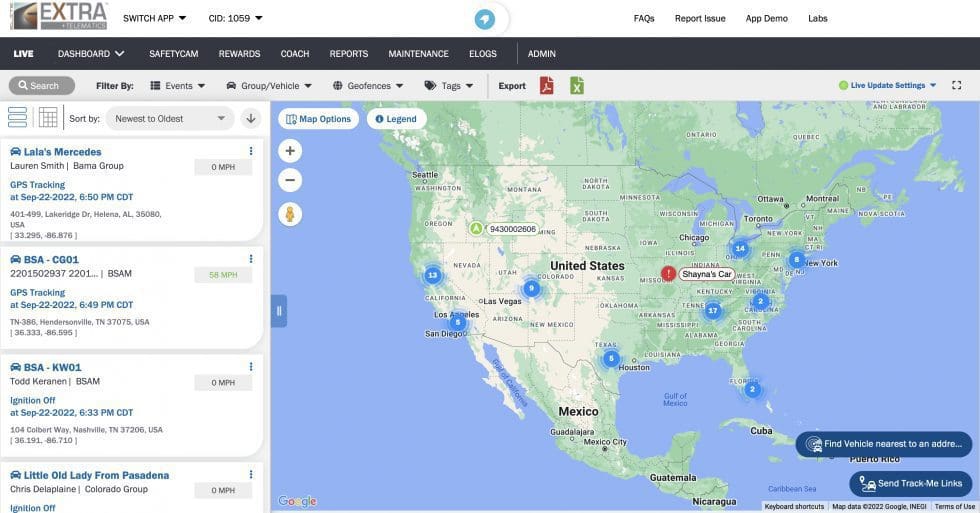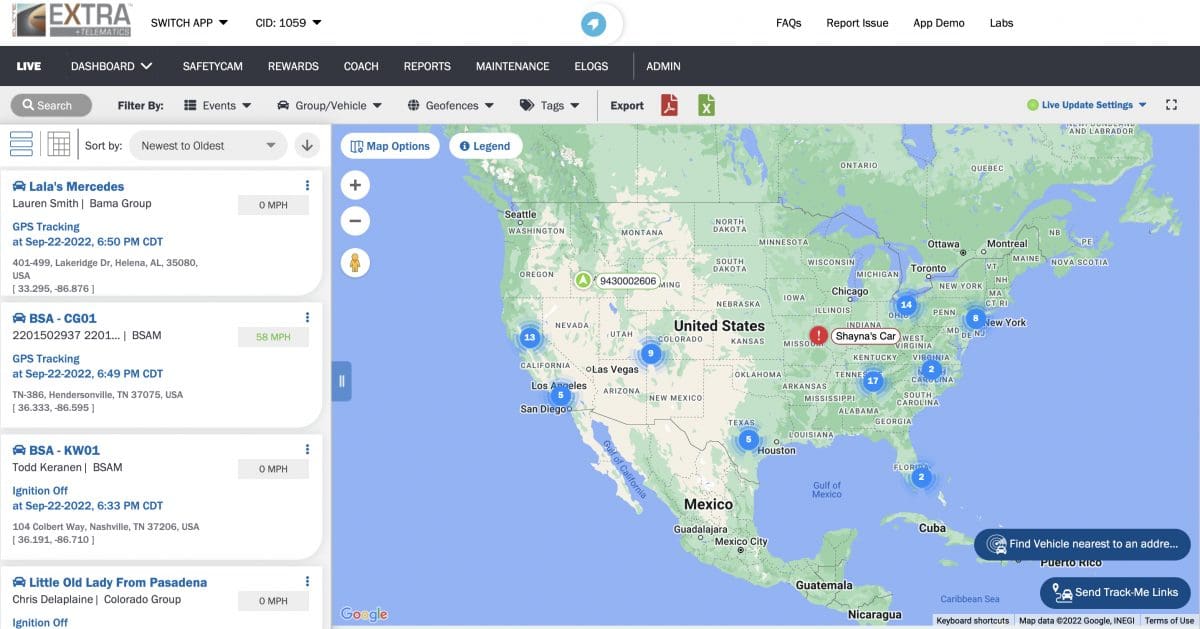 Every feature you'll ever need

We use our 25+ years of industry experience to craft a comprehensive feature set
Vehicle telematics via OBD device
Front and rear-facing dash cams
Scheduled maintenance tracking
Routing & Dispatch integrations
Get started managing your fleet with ease, today!
Simplified and automated vehicle management across your entire fleet
Installing the telematics device and cameras are simple and straightforward. Live support from the Elite EXTRA team is always available to help out as needed.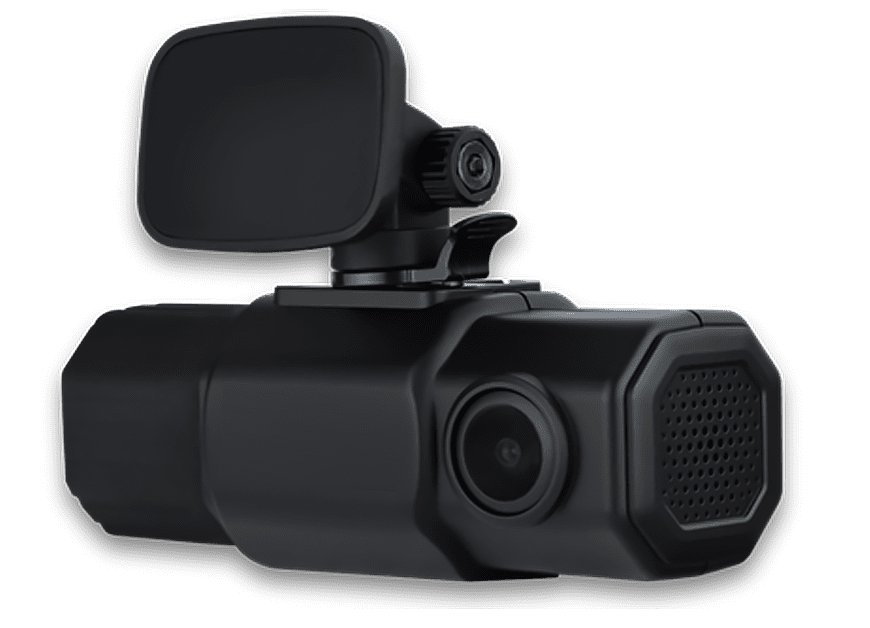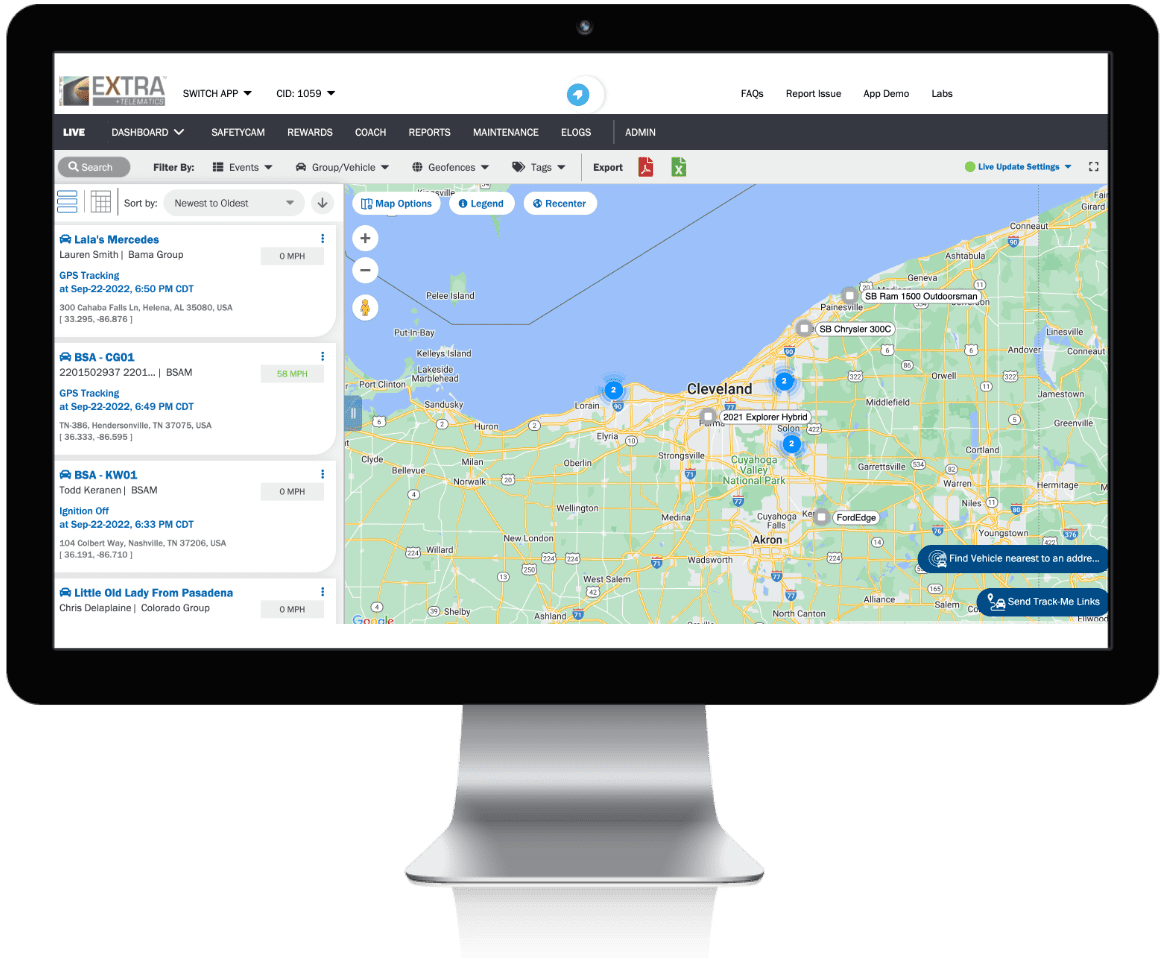 After installation, integrate the telematics data to Elite EXTRA Routing & Dispatch (if used) so that all information is available in your dispatch screen.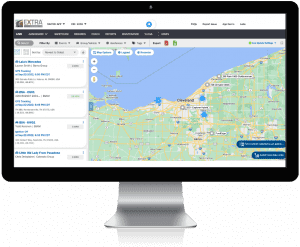 Create maintenance schedules to be reminded when one of your vehicles needs to be serviced.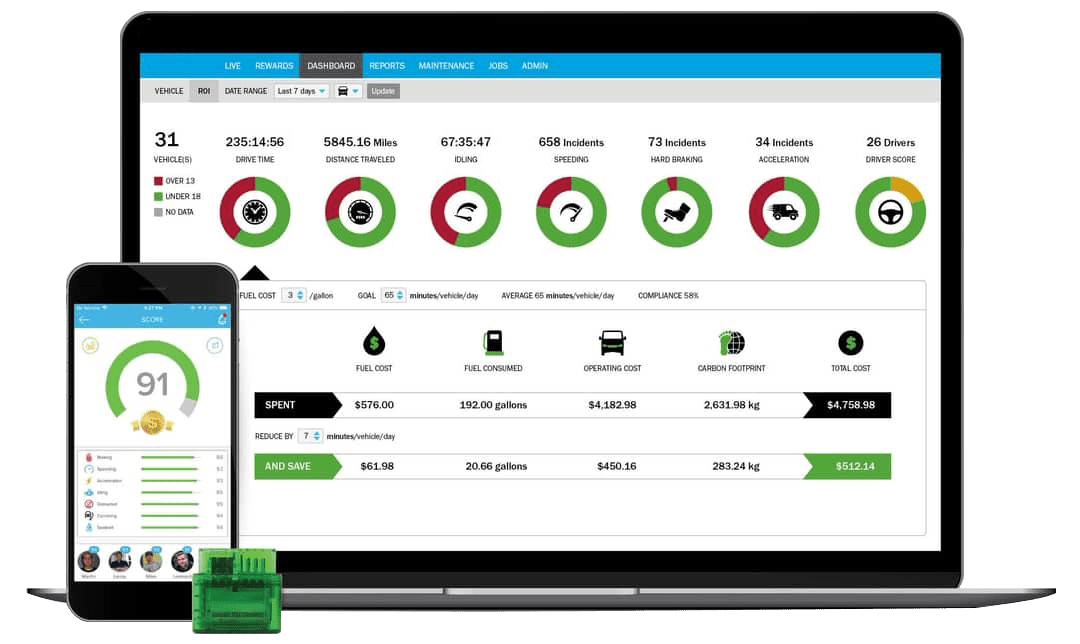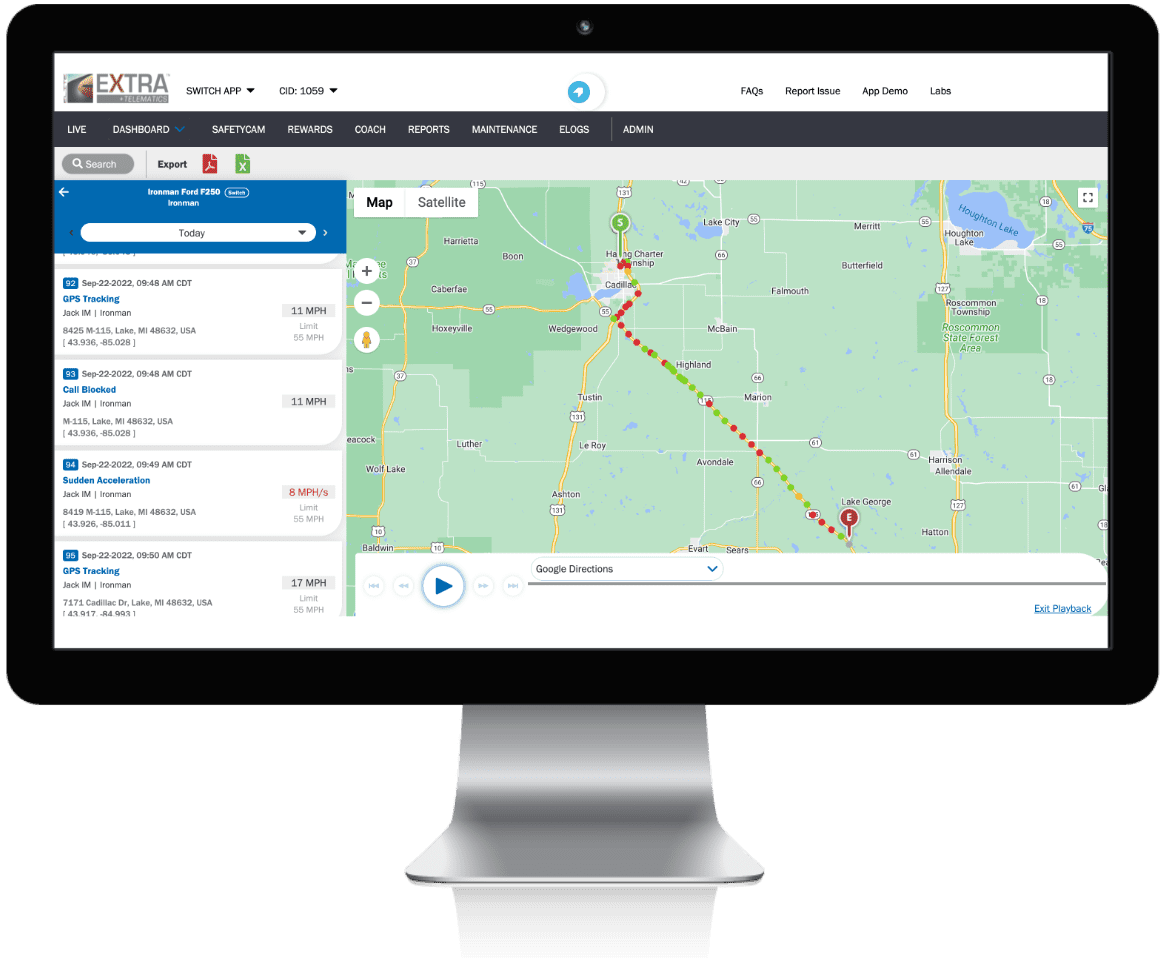 With dual-facing dash cameras and integrated vehicle tracking, you will always know where your drivers are and what is occurring on the road and in the vehicle.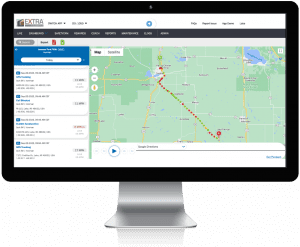 If anything occurs on the road, such as harsh braking, a vehicle fault, or distracted driving – receive alerts in real-time so that you can assist.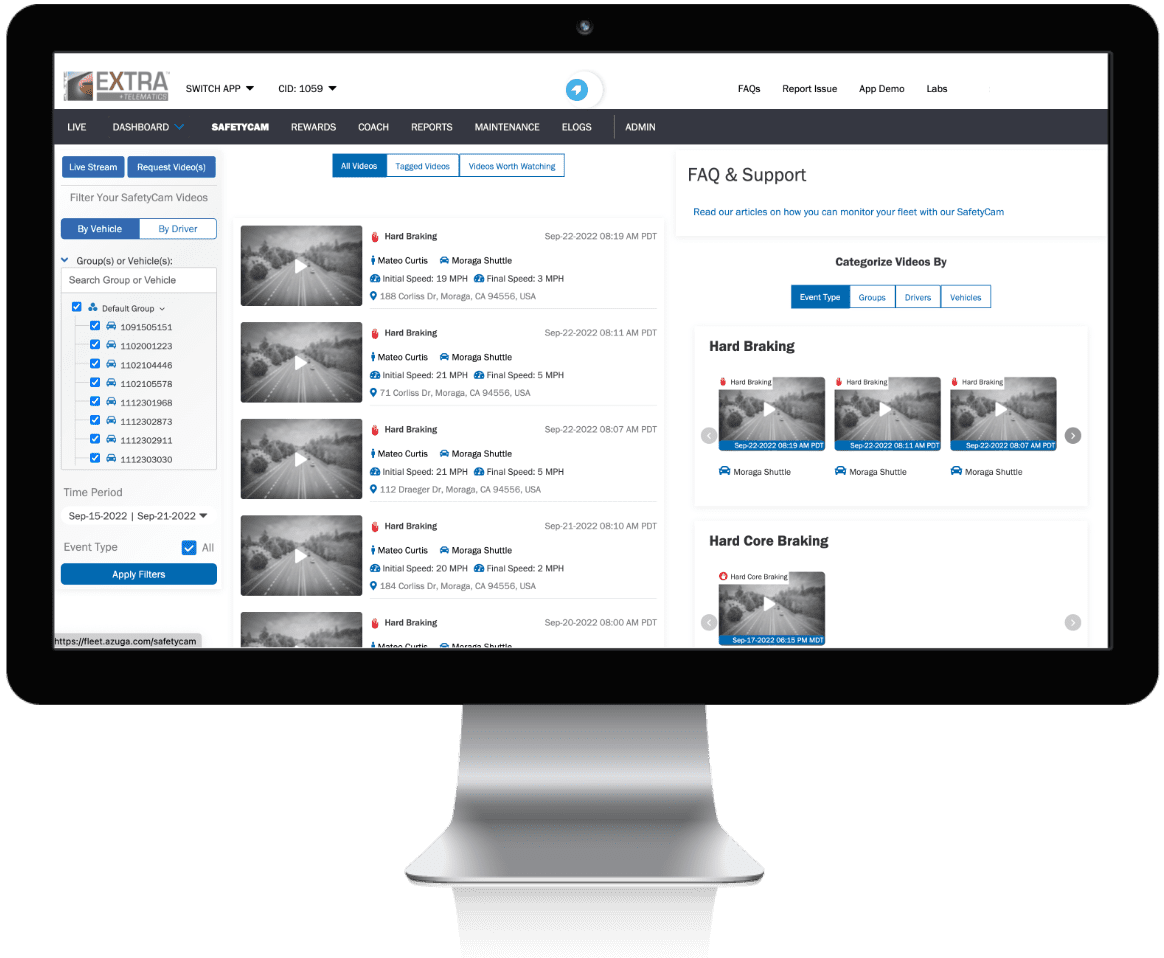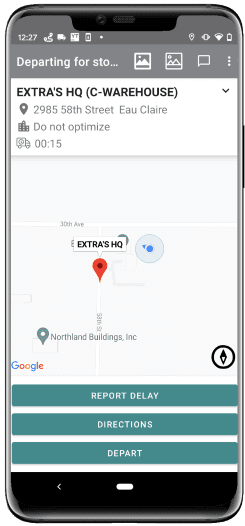 The driver application assists drivers with filling out DVIR reports, tracking their driving scores and behaviors, and even has single sign-on functionality with the EXTRA Driver app!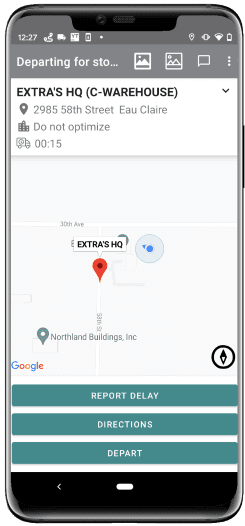 While on the road, drivers will receive feedback on their driver habits and techniques. Improve your driver's skills quickly with an integrated training course.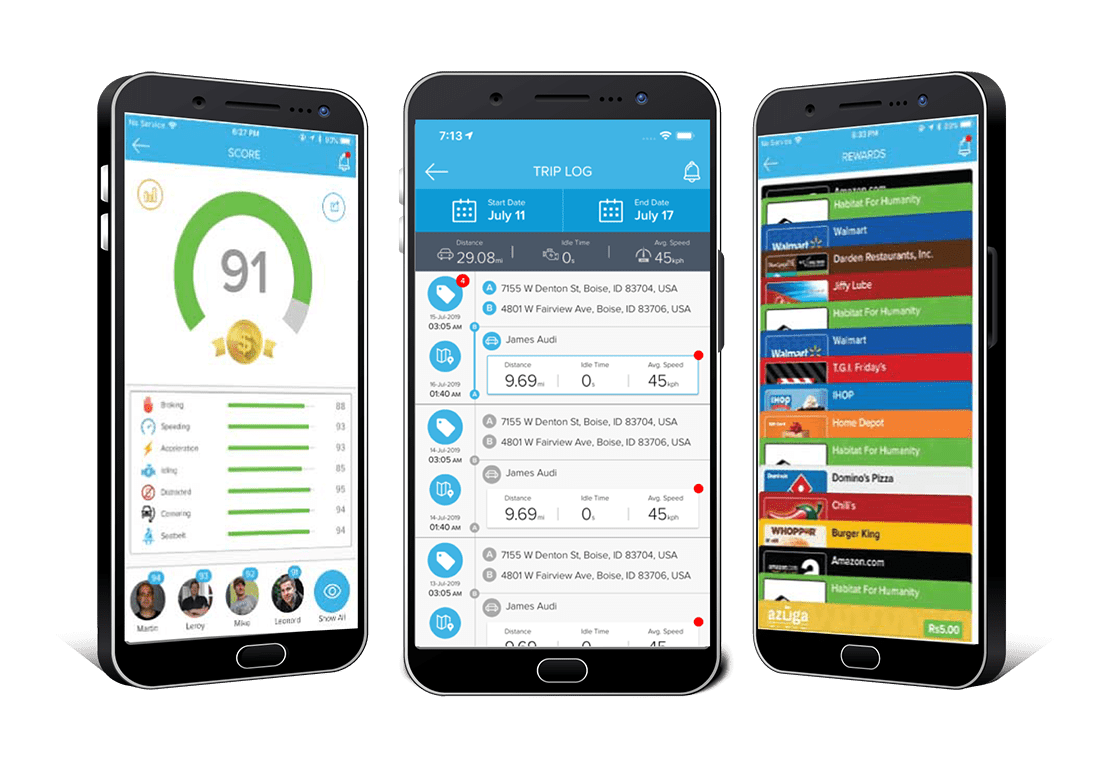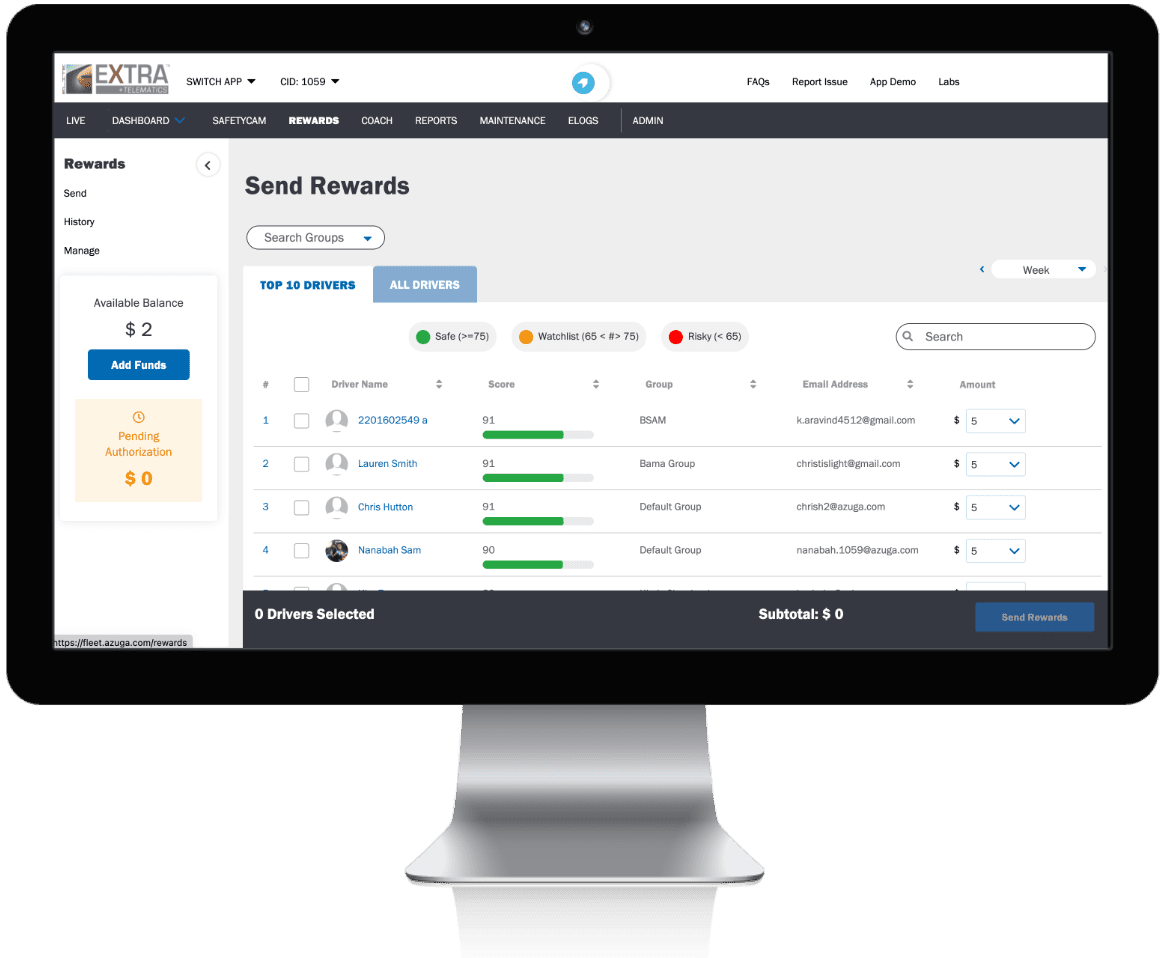 Drivers can compete on monthly leaderboards with the rest of their coworkers on who is the safest and most efficient driver. Through the driver awards programs, create incentives for drivers to continue good habits!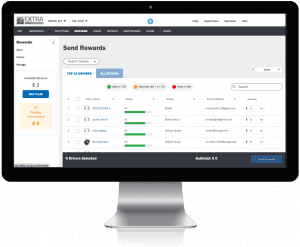 Interested in learning more?
A fully integrated last mile ecosystem
Further empower your operations with these featured integrations:
Have questions or want to learn more? Contact our team today to discover how Elite EXTRA can streamline your proof of delivery in  logistics. Fill out the form or contact us from the email or phone number below to start a conversation.
Email Us: sales@eliteextra.com
Call us: 1.888.484.8729 
We look forward to working with you!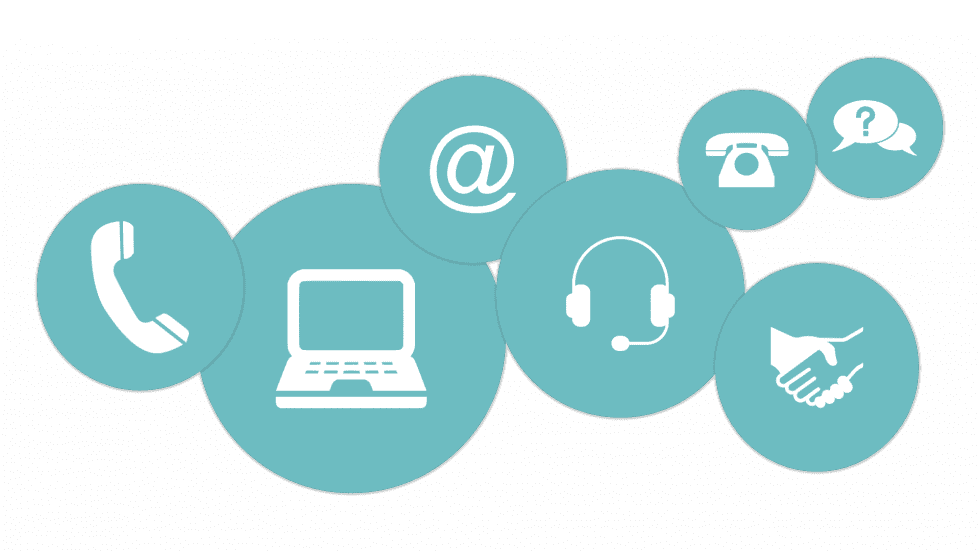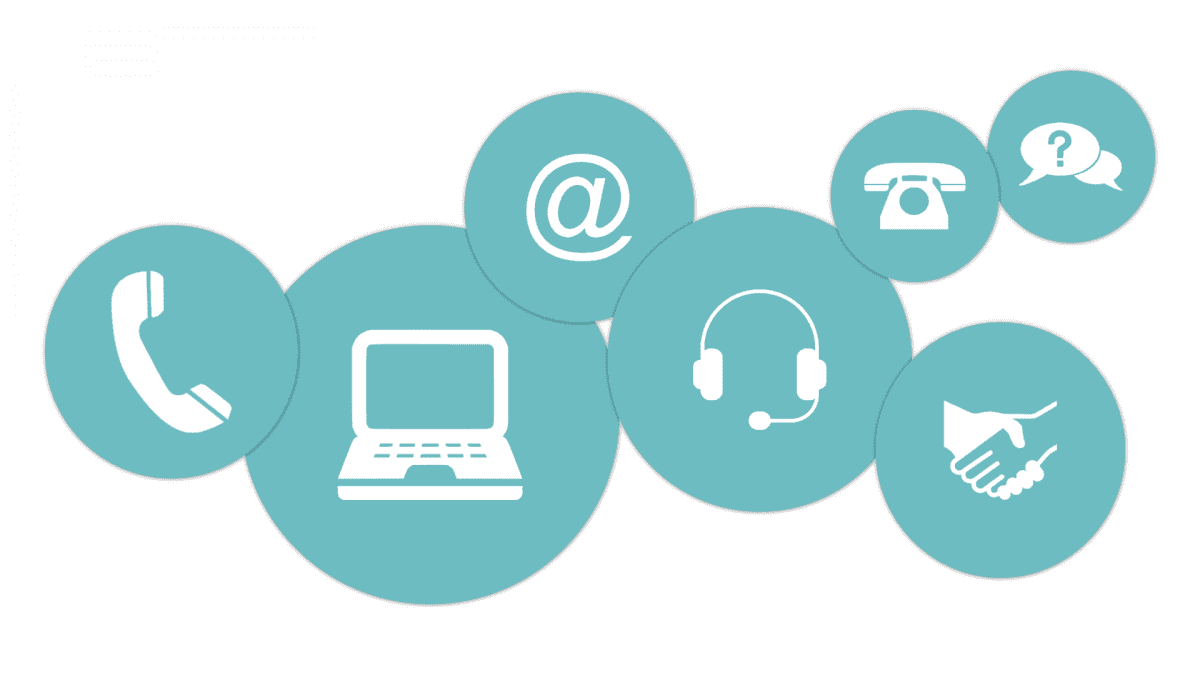 Please fill out the form:
(Fields marked with * are required)