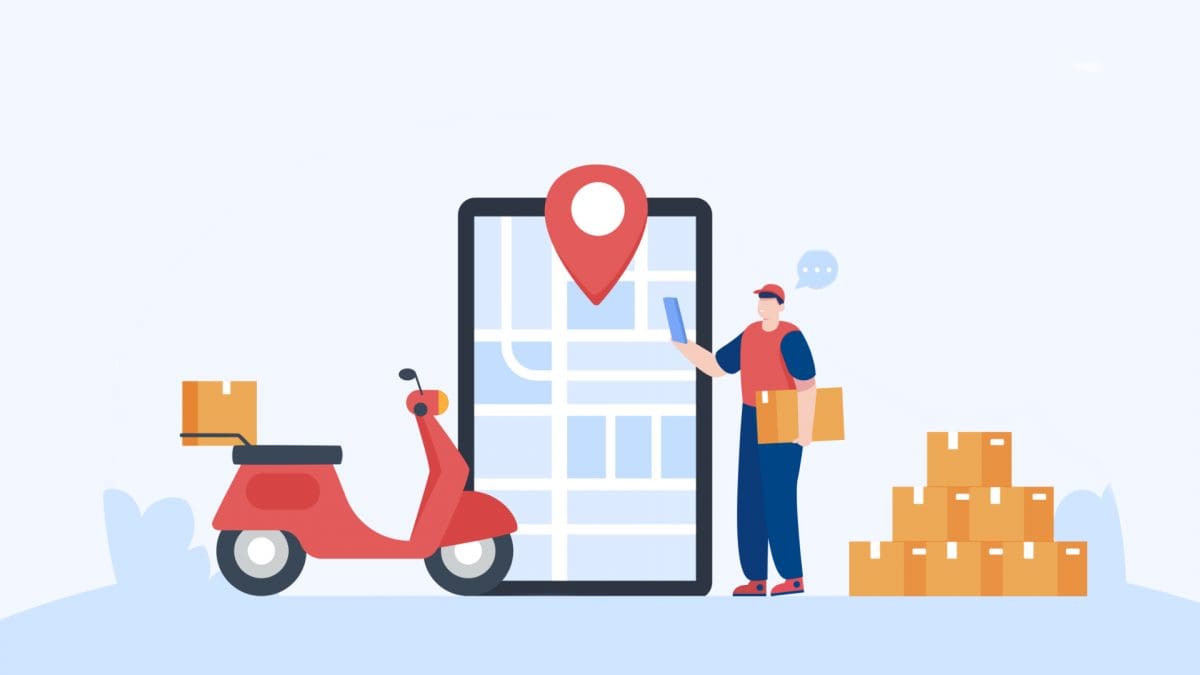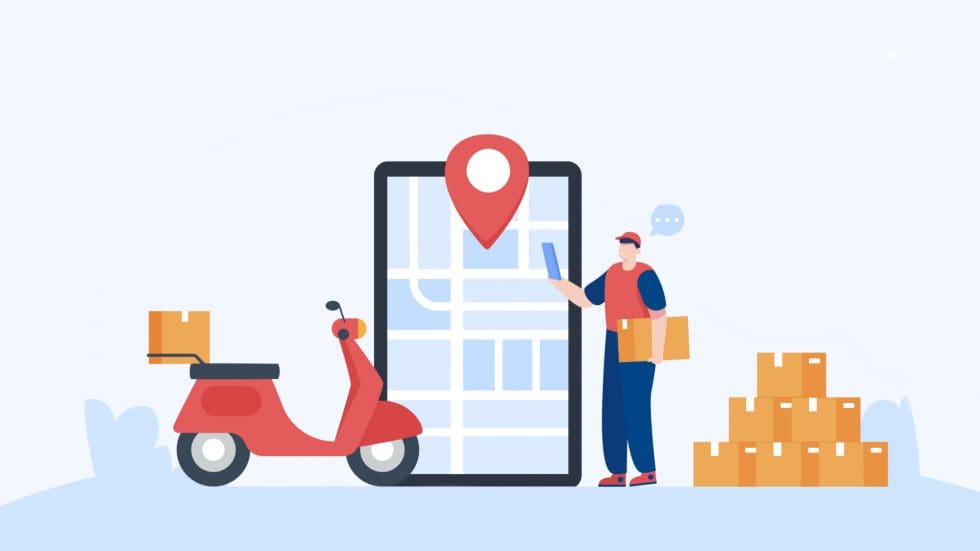 The route optimization software market is fast-growing, and it's easy to see why. The increasing demand for more efficient delivery processes and the growing adoption of new technologies like drones and autonomous vehicles are driving this growth. Valued at $4.3 billion in 2020, the routing software market is tipped to surpass $16 billion by 2030, growing at a CAGR of 14.2%.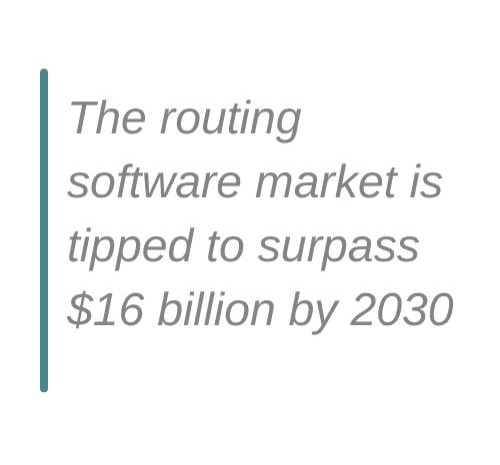 At its core, route planning software helps businesses make better decisions about delivering their products or services. It can help companies reduce costs, improve customer service, and increase revenue. But not all solutions are created equal. Some offer basic functionality, features, and designs, while others go far beyond that. To find the best solution for your business, you need to know what features matter most.
So we've created this in-depth resource to discuss seven must-have route optimization features, how they work, and what benefits they can bring your business. But first, let's understand what route planning software is, who uses it, and why it's useful.
What is Routing Software?
Routing software is an automated solution that plans the sequence of stops a delivery driver should follow to enhance efficiency and customer service. The solution works out more efficient routes for your business's entire fleet based on your goals and constraints, saving dispatchers the hassle of planning routes manually.
It automates various aspects of the delivery process, from route navigation to efficient driver directions. This allows businesses to focus on other parts of their operations instead of spending time manually entering data into spreadsheets or creating routes themselves.
The software also makes it easier for customers to track shipments and manage orders. And since it integrates with existing systems, it can save money by reducing errors and cutting down on manual labor.
Who Uses Route Planning Software?
Most routing software users fall within three categories: logistics providers, retailers, and manufacturers.
Logistics providers use software to automate the entire shipping process, including route creation, tracking, and order management.
Retailers use it to optimize deliveries based on real-time information about inventory levels and store locations.
Manufacturers use it to streamline production lines. They can create custom routes for each product type, which means no two shipments will be identical.
Why Use Routing Software?
There are many reasons why businesses choose to invest in route planning software. Here are just a few:
Improve Customer Service: When multiple drivers deliver different items simultaneously, it becomes difficult to ensure everyone gets where they're supposed to go. That's why route planning software helps businesses plan the optimal route for every shipment.
Reduce Costs: By automating the entire delivery process, route planning software reduces human error and increases accuracy. In addition, it saves time and resources by eliminating the need for manual calculations and data entry.
Increase Efficiency: With the right software, you can easily monitor every shipment's status at any moment. You'll get alerts when there's a problem along the way so you can take action immediately.
Improve Productivity: Since route planning software integrates with other systems, it gives you access to accurate data about your company's inventory. This lets you make smarter decisions about where to place new orders and where to allocate your limited resources.
More Accurate Deliveries: Because route planning software uses GPS technology to determine the location of each stop, it ensures that all deliveries arrive safely. It also provides detailed maps that show exactly how long it takes to reach each destination.
7 Must-Have Features of Route Optimization Software
As we mentioned earlier, no two routing software solutions are alike. Nonetheless, the best solutions share certain features that help them stand out. Below is a list of seven must-have features you should look for in a route optimization solution. For each feature, we'll discuss what they are, how they work, and their key benefits.
1. Automatic Route Optimization
Automatic routing optimization uses algorithms that calculate the most efficient path between origin and destination points. These algorithms generate routes that minimize total distance or travel time while meeting customer service requirements.
The best solution comes with an advanced route optimization engine that automatically calculates the shortest, fastest, and safest route between two points. It calculates the shortest route between the fulfillment center and the customer's doorstep. Then it compares that route against existing routes to find the one with the lowest cost (distance or time). Finally, it generates a map showing the route and its estimated arrival time.
Here's how your business can benefit by having software with automatic route optimization capabilities: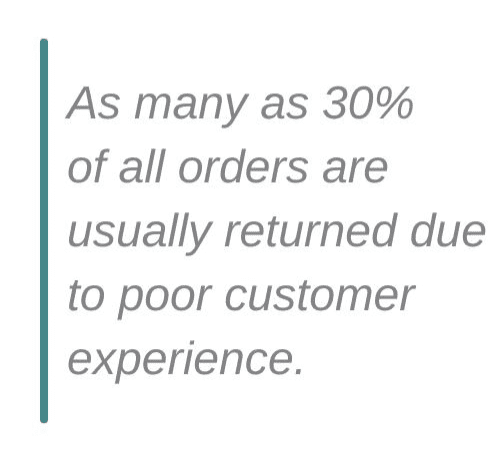 Save Money on Fuel Costs: A good route optimization system will use the shortest route possible, translating to fewer miles driven.
Reduce Labor Costs: The more accurately you know where shipments are going, the less time employees spend driving around looking for lost packages.
Improve Customer Satisfaction: Did you know? As many as 30% of all orders are usually returned due to poor customer service, like shipping delays. But if your software can predict the optimal route, it can send the package directly to the customer's door quickly, eliminating the risk of order cancellation.
2. Advanced Reporting Capabilities
A great route optimization solution offers comprehensive reporting tools that allow you to view real-time information about your shipments. Some reports include:
Route History: Track the progress of every shipment over time so you can see which routes have been most successful.
Order Tracking: Keep track of when customers receive their shipments and whether they're delivered on time.
Customer Feedback: Get insight into customer satisfaction levels and identify areas of improvement.
But how do you benefit from having routing software with advanced reporting capabilities? Here are some ways:
Gain Visibility into Your Operations: You can easily monitor the status of every shipment at any given moment. This helps you make informed decisions about future plans.
Identify Bottlenecks: If you notice that a particular route is taking longer than expected, you can adjust your strategy to avoid similar problems in the future.
Plan Routes More Optimally: You can plan routes more effectively and efficiently with accurate data on how shipments move throughout the supply chain and what customers expect.
3. Dynamic Routing Capabilities
Dynamic routing refers to the ability to change the way shipments are routed based on changing conditions. For example, if you want to ship a product to a new market, you'll need to update your software to reflect this change. Perhaps you need to add in or remove an extra stop after the driver has already left for their route; you can alter it in real time and the driver will be notified. Or maybe you want to change the delivery address after someone places an order. In any case, dynamic routing allows you to modify your routing strategies without rerouting shipments manually.
So you may be wondering, how does dynamic routing achieve all these? Well, thanks to complex algorithms, blockchain technology, AI, and advanced communication systems, dynamic routing makes it easy to create flexible solutions that adapt to changes in the marketplace. For instance, the system receives constant updates, revising previous schedules and routes to match the new needs as and when they arise.
And here's how your business benefits from having software with dynamic routing capabilities:
Increase Efficiency: By using dynamic routing, you can increase productivity by reducing manual intervention.
Enhance Customer Experience: Customers appreciate on-time delivery of their orders. Thankfully, dynamic routing enables you to deliver packages faster than ever before.
Improved Fleet Utilization: Unlike static routing, where the stops on a route are made in the same order every day, dynamic routing analyzes all the stops for each day, putting them in a sequence format for optimal utilization of the assets and drivers.
4. Real-Time Driver Tracking & Updates
A reliable routing solution will tell you exactly where your driver is at any given moment. It should also let you know when they arrive at a destination and when the driver returns home. And finally, it should give you access to detailed information about the driver's performance so you can improve their skills.
Around-the-clock visibility is essential because it allows you to respond quickly to issues like missed deliveries or late pickups. Plus, you can use real-time tracking to identify potential safety risks and take action before something bad happens.
But that's not all; below, we outline a few more benefits of real-time driver tracking and updates.
Improve Accuracy: When you have up-to-date information about your drivers' whereabouts, you can make smarter decisions about which routes to choose and when to send out notifications. This helps you reduce errors and save time.
Reduce Costs: You can reduce fuel consumption and other expenses by knowing where your drivers are at all times.
Optimize Resources: Knowing where your drivers are means you can assign them to the most efficient routes. That saves money and reduces the risk of accidents.

5. Proof of Delivery
When you're shipping goods, there's always the chance that the package won't arrive at its intended destination. If that happens, you could lose a lot of money and be left with many frustrated customers. But what if you had proof that the package was delivered to the intended client?
That's why you only want to acquire route planning software with a proof of delivery software. Most solutions have digital signatures that the recipient can append to acknowledge that they have received the package they were expecting. The signature is then stored in the database along with the details of who signed for the package.
Other routing software solutions allow the carrier to snap photos of the package upon arrival and upload those images directly into the system. Then, the recipient can view the images and confirm that the package has been delivered as expected.
So, why should you insist on having delivery routing software that shows proof of delivery? Here are just some of the reasons:
Save Time: Instead of manually verifying that packages arrived safely, you can simply scan the barcode and see whether the signature matches the one in the database.
Prevent Fraud: With proof of delivery, you'll be able to verify that the person who signed for the package is the intended recipient.
Reduce Customer Complaints: Customers appreciate receiving confirmation that their orders were successfully delivered.
6. Driver Performance Management
Your drivers may be excellent at delivering packages, but how do you know they're doing well? How do you keep track of their driving habits and ensure they're getting better every day?
The answer is simple – you need robust route optimization software with driver performance management (DPM) capabilities. DPM helps you monitor your drivers' activities so that you can spot any problems early on. They also provide detailed reports showing how each driver stacks up against their peers.
Here are four unique ways the DPM feature can improve your business:
Keep Your Drivers Safe: DPM lets you monitor your drivers' activity throughout the day. That way, you can catch any signs of fatigue and alert your staff accordingly.
Improve Efficiency: You can use the information provided by DPM to optimize routes and reduce fuel usage. This will help you save money while improving the service quality.
Manage Your Fleet: You can assign specific tasks to individual drivers based on their experience level. Or, you can set them goals to help them reach higher proficiency levels.
Track Driver Performance: You can create custom reports detailing your drivers' strengths and weaknesses.
7. Advanced Mapping Options
When mapping out new routes, you don't want to settle for anything less than the best ones. After all, you want to ensure your deliveries are made efficiently and on time. And that means using the most advanced mapping options available.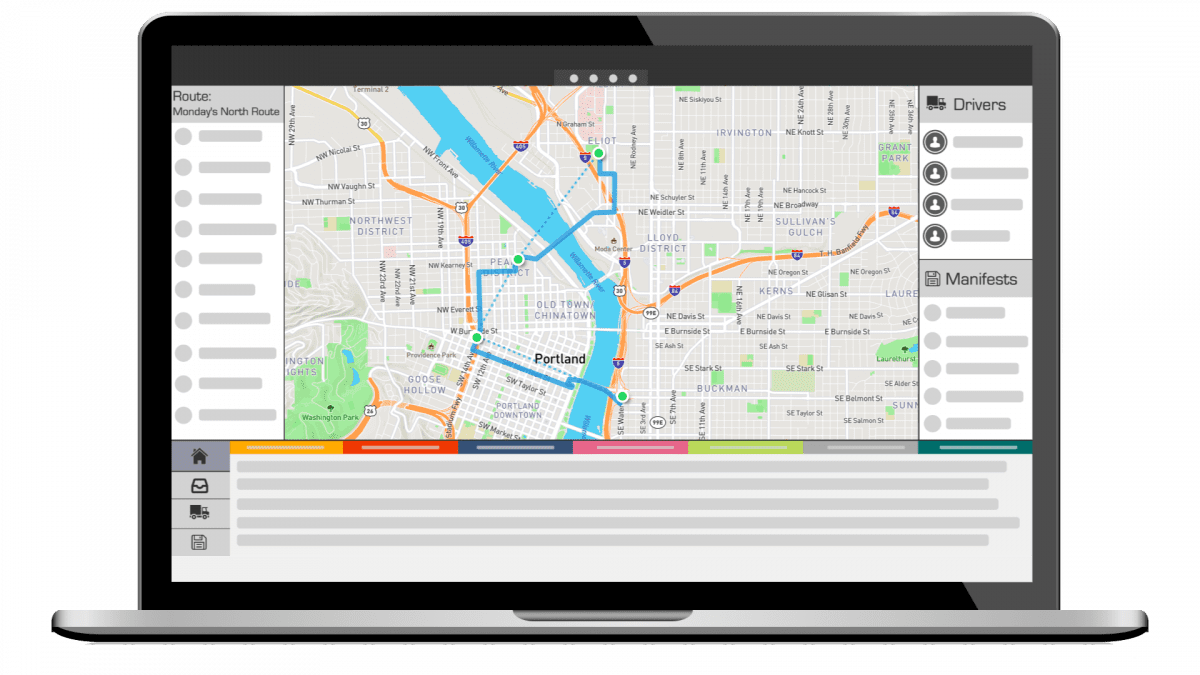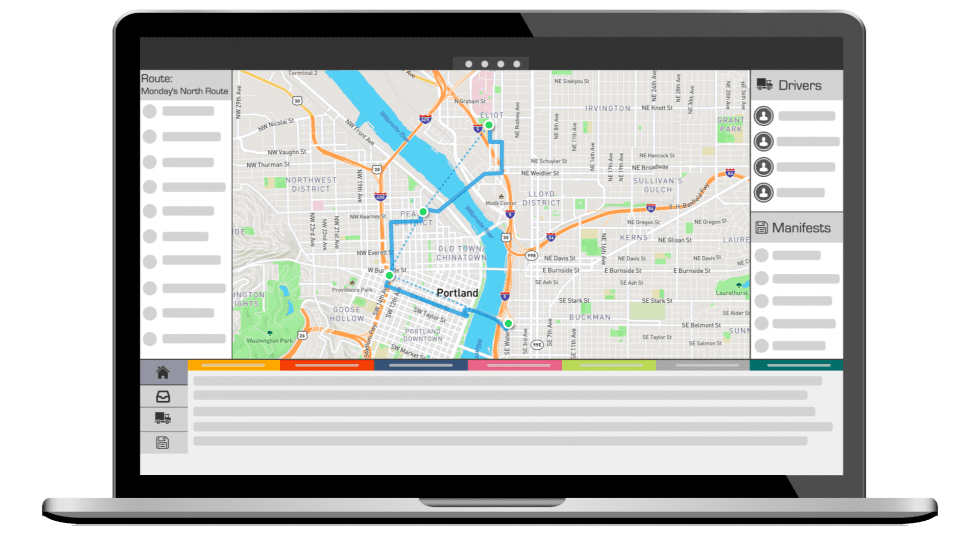 For example, consider this scenario: Your company needs to deliver a large shipment from New York City to Los Angeles. It's a long haul, meaning there are many stops along the way. But you don't want to waste time or gas traveling through areas where no customers live. So, what do you do?
You decide to use Google Maps to find the shortest route between New York and Los Angeles. However, the problem is that Google Maps doesn't account for traffic congestion. As a result, you end up spending more time waiting in line than necessary.
You could use a solution with advanced mapping options instead. For instance, integrating your routing feature with the mapping and geolocation system can boost fleet management efficiency. You can view the current route on the maps, identify optimized routes, and enjoy adequate guidance throughout the trip.
The benefits? Having a routing solution with advanced mapping capabilities means:
Fewer Delays: Integrating your delivery software with a mapping tool like a geolocation system gives you access to real-time traffic data. That means you won't have to worry about wasting time in traffic.
Better Accuracy: With the right tools, you can pinpoint exactly where your vehicles should go. That way, you'll avoid making unnecessary stops and save time overall.
Easier Navigation: The mapping features let you see the entire map at once. That makes it easier to navigate obstacles and get to your destination faster.
Get started with Elite EXTRA!
Elite EXTRA is a world-class delivery software platform perfect for companies of any size or workflow. Our solution is built on configurable technology that allows you to customize the product to fit your business needs.
For instance, our routing & dispatch feature is your one-way ticket to streamlined last-mile logistics management. It supports:
Optimized Route Planning: You can plan routes based on customer demand, vehicle capacity, and other factors.
Advanced Scheduling: You can schedule pickups and dropoffs as well as manage multiple shipments simultaneously.
Real-Time GPS tracking: You can monitor the location of every vehicle in your fleet.
Customizable Reporting: You can generate detailed reports, including driver activity and inventory status.
Photo and Signature Capture: Proving receipt of shipment has never been easier with photo and signature capture.
24/7 Customer Support: We have a team of highly responsive and professional client service representatives ready to address your issues around the clock.
And much more!
So there you have it. If you're looking for an easy-to-use, cost-effective delivery software solution, look no further than Elite EXTRA. We've designed our solution to be flexible enough to meet your business requirements. Moreover, we're always working to improve the software to match the current industry trends.
Contact our team today to learn more about how Elite EXTRA can help your company grow.
Sources
https://www.alliedmarketresearch.com/route-optimization-software-market
https://www.investopedia.com/terms/